For the first time in 25 years, Dolly Parton has debuted a number one album in the US, Canada, United Kingdom and Australia. Her 43rd studio album, Pure and Simple, is just another notch in her heavily decorated belt.
Dolly will be everywhere for the latter part of 2016, with a sequel to her successful NBC movie, Christmas of Many Colors, and about half the cities remaining on her 60-city world tour that continues throughout December-- her largest U.S. And Canadian tour in over 25 years. She is unstoppable these days.
In 1987, Dolly teamed up with Emmylou Harris and Linda Ronstadt for the Grammy winning album Trio. In 1999 they teamed up again for Trio II. On Sept 9th a 3 box set is being released with the two original discs as well as 20 unreleased tracks the ladies previously recorded. Take notice Grammy's: third time is always a charm!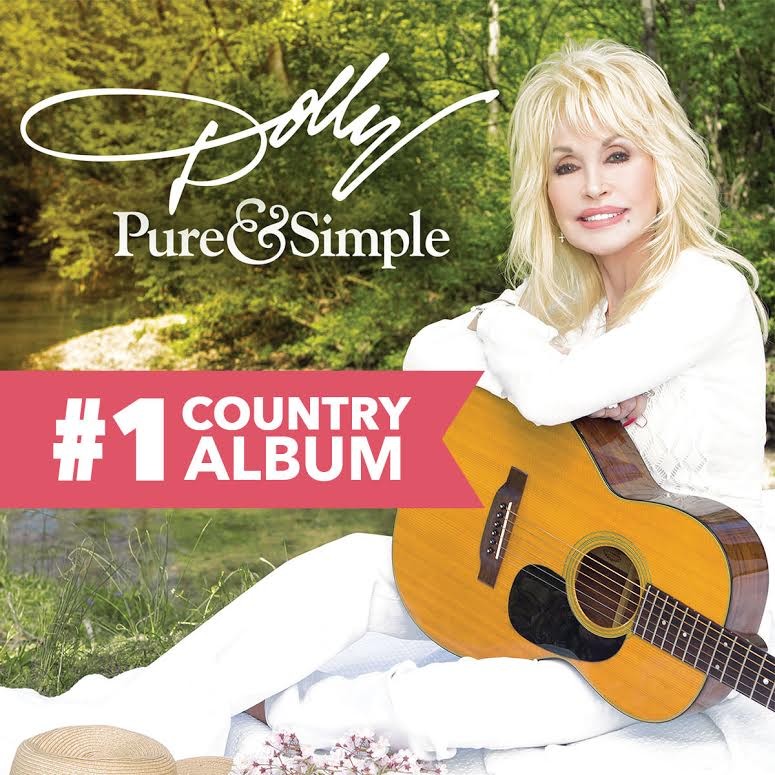 Webster PR
Dolly was also busy filming down in Atlanta in July on the sequel to her very well received NBC film Coat of Many Colors. The film won many awards for Dolly and her producing partner Sam Haskill. The film also scored the highest ratings for a TV movie in over 10 years with 16 million viewers.
In an unprecedented move, NBC decided to play it again just two weeks later on Christmas night. Unsurprisingly, a sequel got the green-light right away. Christmas of many Colors: Circle of Love will air this December on NBC. Dolly will not only produce and narrate the film, but she will also have a fun cameo that fans will truly love. Dolly has often told the story of how she patented her look after the town tramp. Saying to her mom, "She is so beautiful, Momma" to which Momma would reply, "Oh, she's just trash!" Dolly then replied defiantly, "That's what I'm gonna be when I grow up, trash!" Just to see Dolly in this role is worth the price of admission. Set your DVRs for the November 30th premiere on NBC.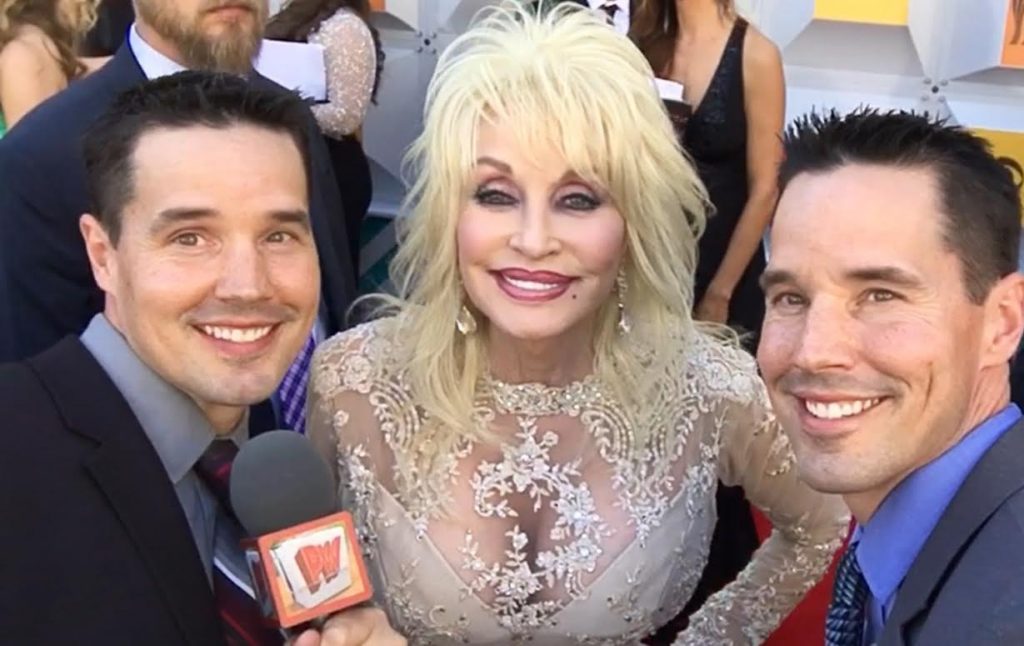 Lane Twins/PopWrapped
To order your copy of Pure and Simple or TRIO and for all other things Dolly Parton please visit her website HERE!!