It's been almost 4 years since our First
American Idol
(bows head), Kelly Clarkson, delivered unto us a completely new album of hymnals to devote to memory. This hiatus in an artist's life is a time-honored tradition which they must earn once they've had abounding success and deserve some R&R. It's a simple formula: release a best-selling greatest hits compilation (with a couple of chart-topping new singles), a smash-hit holiday album (
Wrapped In Red
, which paid the light bills for two holiday seasons), some guest features on
other artist's
tracks to diversify your fan base, and even a baby! Check! Check! Check! CHECK! In this time, said artist works simultaneously writing, recording, and relishing in new experiences and ways to seem "rejuvenated". As far back as 2012, Clarkson began to 
tease
us with promises of a new album saying, "We're already working. I'm constantly like that because you never know when you're going to find a song and so we're always working on the next thing." The genre or tone of that "next thing" was apparently always in question, but Clarkson quickly reminded us of what she does best: EVERYTHING.
People keep asking. My next album is pop. But I am always influenced by music I love, which is pop-rock/country/r&b/dance #whoknowswhatsnext — Kelly Clarkson (@kelly_clarkson) January 3, 2015
We heard inkling of numerous artists who submitted songs to her for consideration on the album, from
Sia
to
Shontelle,
even
Miguel!
 If you've been keeping up with the promotional releases, or "pieces", of her new records, you will already know that the former's songs (Sia's) on that list have made the cut on
Piece By Piece
, most notably "Invincible". We also see
Bonnie McKee,
who is hugely responsible for the success of Katy Perry's 
California Dreams
, and 
Idol
judge alum/sometimes-singer-always-songwriter/
"The Sun Will Rise"
back-up singer 
Kara DioGuardi
. Kelly herself has 5 credits to her name on this album.
Piece By Piece
is titled so because that's exactly how you have to listen to it. Thirteen tracks, 16 on the deluxe version, give way to a voice that Kelly is comfortable in: empowering (
Breakaway
), self-aware (
My December
), rambunctious (
All I Ever Wanted
). We saw this all come together perfectly in 
Stronger
, and this album is an effort in amplifying that well-roundedness while exploring some new sounds. Not every track is a keeper, but every track does serve a purpose in their own way. Let's listen along: In her usual first-track-first-single way, Kelly gives us
"Heartbeat Song"
to love and blast on the radio and hold us over 'til the more substantial songs come around. In comes the aforementioned
"Invincible"
, an undeniable Sia-song as we've come to dub them. The echoing first verse is soon coupled with a haunting drum beat and imagery-evoking metaphors of being "beat down on me by a waterfall" until you learn how to be, yes, invincible. Just another example of how universal Sia's writing can be for any artist or listener. This should surely go from promotional single to ACTUAL single. The tone of the album shifts to that "dance" genre KC said she would be bringing, but more specifically an electronic production.
"Someone"
, written by Matthew Koma a featured artist on the popular Zedd singles "Spectrum" and "Find You", has a soaring synthesized production for an airy ballad about being sorry you're that person who "said all those shitty things" but #sorrynotsorry. Then we have (FAVE TRACK ALERT)
"Take You High"
. On first listen, you are simply listening to her climb the melody up and up and up, wondering where it's going... then THE DROP. Yes, Kelly Clarkson has a song with a DROP, and it is surprisingly amazing. Definitely a "What? Oh OK, YAS!" moment for me. As quickly as we were up in the sky, the next four tracks quickly bring us back down to Earth. The title track and second promotional single is a telling story about what it's like to grow up a girl in a fatherless home. Recently, on 
The Tonight Show with Jimmy Fallon 
Kelly recorded a web exclusive segment called "How I Wrote That Song" and told us a little about how
"Piece by Piece"
came to be, through conversations with her sister and eventually her new relationships with her husband and daughter River. Despite claims that
she never heard
the original Tokio Hotel version of her song
"Run Run Run"
, her collaboration with John Legend is one for the next hits compilation. They harmonize like only two artists of their tenure can, along with Legend's impeccable piano skills. Speaking of Legend, the next track
"I Had A Dream"
could have been on the
Selma
soundtrack, and undoubtedly is inspired by the iconic speech by Dr. Martin Luther King Jr. In her own way, accompanied by the sound of marching footsteps, Kelly brings us an empowering anthem in the vein of her hit "People Like Us" where we are all called to action in the struggles we might have, big and small.
"Let Your Tears Fall"
and
"Tightrope"
are provide both a shoulder to cry on and a Meatloaf-esque love song, respectively.
"Dance With Me"
is a possible chant-worthy jovial track, again having a classic rock tinge to it. *Checks "rock" off list of genres she mentioned* Standout tracks on the latter, muddled half of the album are definitely
"War Paint"
and
"Nostalgic"
. The former (POTENTIAL SINGLE ALERT) is classic Kelly, asking us to come out from behind those superficial masks and just do you! The latter has quite the obvious nostalgic beat, fitting perfectly in a John-Hughes-esque movie. The melody and phrasing on the chorus are addictive and this is definitely going to be a fan favorite. It could even have a fun video if chosen as a single for some reason. Let's talk bonus tracks, as much as I usually don't want to. Without fail they're either better than the rest (see: Britney Spears' 
Femme Fatale
) or unfortunate runts of the litter added for bulk value (see: Nicki Minaj's 
The Pinkprint
EXCEPT "Truffle Butter").
Piece By Piece
is a little of both and luckily there are only three tracks! If you're a fan of classic KC from her R&B and soul-infused 
Thankful
 days, you'll really dig
"Bad Reputation"
as it packs a punch of jazz and funk reminiscent of "Big Band night" on 
Idol
. 
"In The Blue"
leaves something to be desired, and aside from the name similarities actually reminds me a lot of Kylie Minogue's "Into The Blue". The final track has another empowering "IDFWY"-in-a-pop-way chorus, complete with backup "na na na's" from the harmonizers. It was written by Chris DeStefano who has numerous credits with country artists and other 
Idol
alumni, including Carrie Underwood. If anything, this album has forced Kelly to amplify her connection to her fans, make her a more realistic entity. Maybe it's to compensate for the sometimes forgettable tracks, but it's a trade-off I'll take. Motherhood and marriage look good on her and we know this isn't the last we'll see of her.
As we've learned,
she may want to do Broadway or voice an animated movie character.  Whatever it may be, sign me up because I've been in it for the long haul and I ain't getting off now!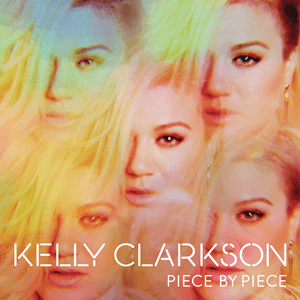 Courtesy of Wikipedia
Keep Up With PopWrapped On The Web!