Press panels are always interesting, because sometimes you get to sit with each actor one on one and bombard them with questions, or you get an entire show team at one time and pester them with questions. The latter was the case with the Cartoon Network press panel. We got the chance to sit down with a select number of the cast and crew behind Adventure Time, Steven Universe, and The Regular Show  and ask them questions about their characters, plot devices, and spoilers for new seasons and movies.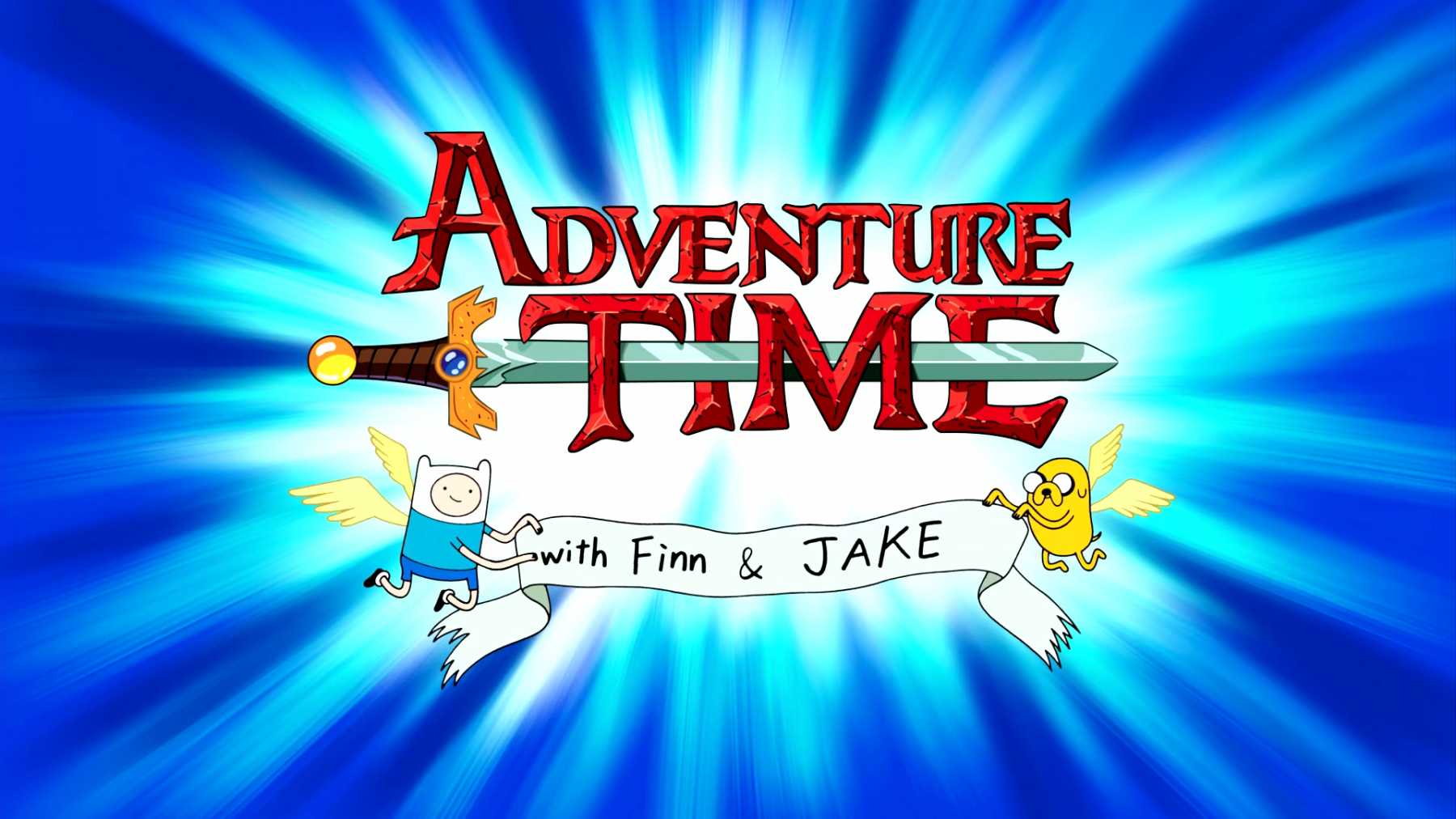 Courtesy of adventuretime.wikia.com
Adventure Time 
Olivia Olsen: Marcelene The Vampire Queen
Tom Kenny: Ice King/ Simon
John Demagio: Jake the Dog
Jeremy Shadda: Finn the Human
Adam Luto: Exec. Producer
Who is the ideal audience for Adventure Time? Between the candy people and the cuddly characters, you'd think it was a kid's show. But once you start watching it, you catch on to the not so kid friendly jokes and references made throughout each 11 minute episode.
JD: Everyone. There's something for everyone, and that's the thing about this show. You come to a convention here, and a whole family will walk up to you, and they're alldressed in different costumes from the show. Mom is PB, the dad's Ice King, the daughter's made a Beemo costume, and the baby is Lumpy Space Princess. You have never seen anything cuter than a baby dressed as Lumpy Space Princess.
TK: I would say Adventure Time traffics in themes that don't resonate with a whole bunch of kids. I think there's also stuff that kids do understand like high adventure and friendship and fighting monsters. And of course fart jokes.
JD: George Carlin said it. Fart jokes are funny because they're blank without the mess.
There's been a lot of talk of an Adventure Time  movie since the series ended. But fans want to know if it will bring back references to the show's plots and devices, or if it will be its own entity and help usher in a whole new side of the fandom.
JD: We don't know anything about the movie. Adam might know.
AL: It's really in the early development stages, so we cant really talk about it. But I think the idea is to tie it into the show so it's satisfying for people who have watched the show for a long time but also to people who are coming into it for the first time. But yeah, it's still a ways off.
TK: There's always someone just boarding the train.
AL: But yeah, we're working on premises that we haven't done on the show yet. It's cool, but we can't really talk about it.
Beyond the inner workings of a show, there are always those crazy fans who will stop at nothing in their mad obsession with a character or actor. We saw it with Daniel Radcliff's Towel Girl (if you Google it, I'm sure the story is still around) and other celebrities who have said that they cannot leave their house for fear of being mobbed by their groupies.
So has anything like that happened to the Adventure Time  cast?
JS: Why does everyone look at me?
OO: I've gotten death threats.
JS: Oh, that's true.
OO: From preteen girls who thought we were dating.
JS: Seriously? Well, we posted this [picture] two years ago. We were out at dinner after Comic Con one night or something, and we were just clinking glasses at the restaurant or whatever, and everybody took it as we were dating and she got death threats.
TK: Wow.
Wow indeed! So it's not just live action celebrities who get stalked. Voice actors are just as vulnerable.
Crazy times.
Speaking of crazy times, there were a couple episodes with Ricardio, the Ice King's heart, being voiced by George Takei. How was that experience?
TK: He's really talented and really funny, but sometimes he doesn't understand when you're being sarcastic. So he said, "Whoa, this show is crazy. Oh my goodness, there's lines all over the place." And I said, "This show has a cult following. It's really catching on—a really intense cult following. I don't know if you've done a show that has a cult following before." He looked at me: "Yes, I think I have an idea." He must have thought I was the biggest dumbass in the world. I said, "I'm making a joke, George!" and he's all "Oh, I'm sorry, I never know."
Sarcasm can get the better of us all. Glad they had fun!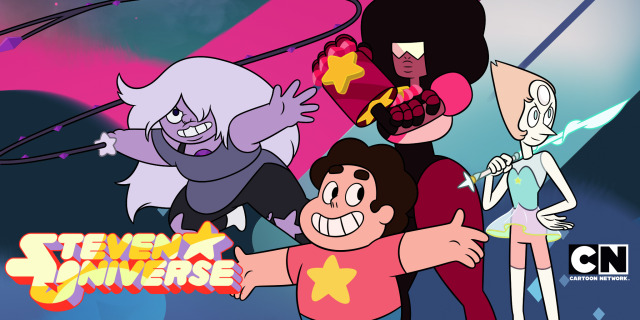 Courtesy of idigitaltimes.com
Steven Universe 
Ian Jones-Quarty: Exec Producer
Rebecca Sugar: Creator
Zach Callison: Steven Universe
Estelle: Garnet
As someone who has never really watched Steven Universe  (it looks really interesting, don't get me wrong) I'm wondering what inspired Rebecca Sugar to make this set of characters and the world they inhabit.
RS: It's based off my younger brother, Steven Sugar. He works on the show with me. A lot of it was inspired by when we were growing up and how fantasy and nerdiness was pervasive in our friendship as siblings. So I wanted to make a show that was like the feeling of hanging out with him when we were growing up.
The show is different from a lot of others in terms of their animation choices. What's the strategy to choosing something like that and sticking with it?
RS: Hubris is probably a big part of that.
IJQ: We had this idea for an intricate puzzle that takes a really long time to unravel. But because we're also working in children's television and animation, we make sure every episode is one puzzle piece. We sort of eventually came to a few different philosophies. We would say each episode is about one concept, and once you know that concept: wait, suddenly this is true, and these two other things are true, so maybe one of those two other things becomes its own episode. And one of the other things becomes something you wonder about until it finally comes up later. It's a huge multi-tiered puzzle.
RS: I had that cartoon fan moment where... I loved fun, self-contained cartoons when I was little…and I realized later that it's hard to make a cartoon that can start and finish and be complete. Starting this show, I wanted to do the hardest thing possible.
So is everything already planned out, or do you guys make it up as you go along?
RS: I have everything in my head, but it's all kind of loose because I want to make it with my team. So we don't script things out, we make outlines that are then boarded. So there's a fluidity to the process. But I have the arcs that I want to do, and I'm constantly talking to my team about them because it's the best way you can tell that story.
Is there any chance Steven is going to grow? From what I hear, he's still fairly young compared to other characters like Garnet, so how is the show going to see him progress, especially with his powers?
ZC: I love watching Steven grow up. One thing I am really excited to see is his powers develop even more. We've seen the shield, we've seen the healing powers, we've seen all the rose powers that he's inherited and those are only getting stronger as he matures. It will be fun to see what cool stuff these guys cook up for that.
Estelle: Same thing: I'd like to see…I feel like Garnet knows everything. So every once in a while she's all, "Oh! Something new!" It would be fun to see her gain a new power or explore a new power from something she didn't know she had. I think it would be fun to see that.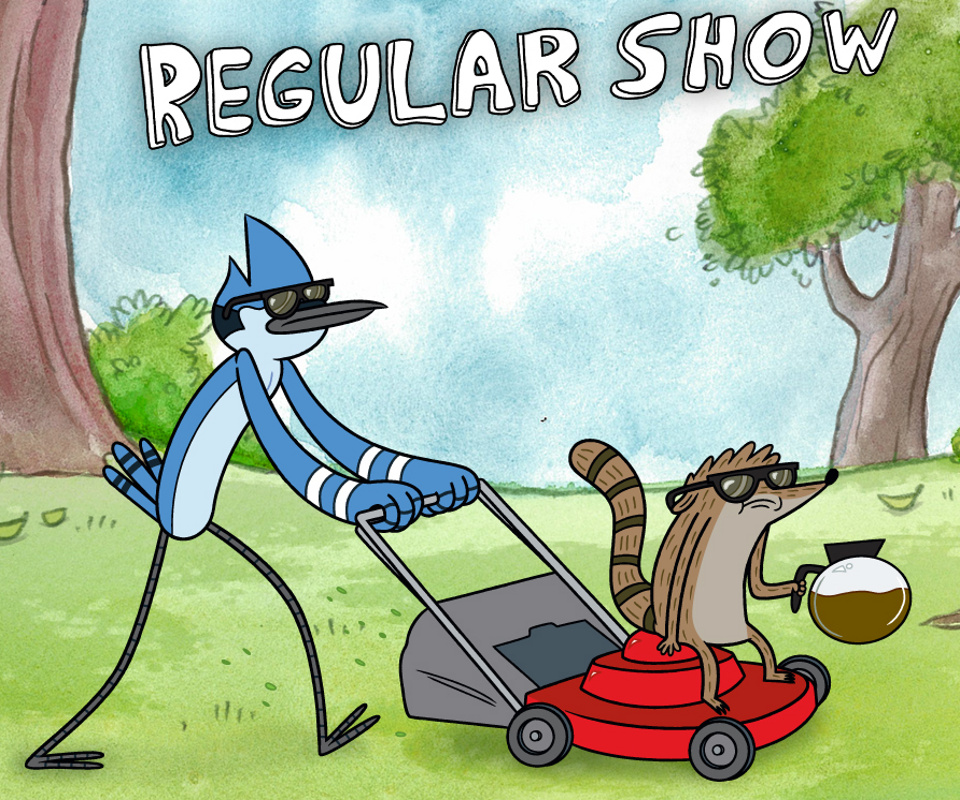 Courtesy of tremr.com
The Regular Show
JG Quintel: Mordecai/ High Five Ghost
Sam Marin: Pops/ Muscle Boy/Benson
Sean Szeles: Exec producer/ Andy
With every show, there are fans who will take the pre-established plot lines and flip them onto their heads. Fan Fiction is an old pastime, and sometimes, if you're really good at it (or someone else is just really curious) celebrities will read them.
So has anyone on The Regular Show  cast read anything they wished they didn't?
JG: Where do I go to see this? I have not read a ton. I'll have to look it up. I always wondered what people think of High Five Ghost, because he is a little confusing. Is he dead? Is he a ghost? He's just around—he's just a dude.
Voice acting is still acting, and those who participate are still prone to have pre-show rituals and the like.
JG: It's every Monday. Usually we get there and we play Webbles, and read lines, and then we just go into it. I mean it's to a point now we know the characters really well. It's pretty cool because when we record we have the storyboards up on a wall, so if there's every anything you're not sure about you can see the pictures and just match that.
So from my understanding, the show is very…regular, in the sense that it doesn't really move anywhere, chronologically, outside of the breakfast, lunch, and dinner variety. Is there a reason for that?
SS: In the writers room we're very careful about not dating shows, specifically. So we always keep it very vague. I would say it's within the decades of the 80s/early 90s. But there's no specific year, and we're really careful whenever they mention something.
Cartoons: Freezing audiences in time since our childhood. Whenever that was.