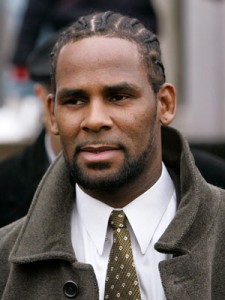 Courtesy of Forbes
Charity Smith
Staff Writer
@wryobservatory In an interview with Chicago's WGCI, R. Kelly answered questions about his child who recently came out as transgendered on his ask.fm page. Kelly had not previously addressed the issue publicly and Nina Chantele, when later asked why she had brought it up, tweeted her defense:
Had to ask. Wanted to give Kells a safe space to share his thoughts RT @tbella12: @PerezHilton @NinaChantele looks at ya! #chitown — Nina Chantele (@NinaChantele) June 24, 2014
Those thoughts seems to weave back and forth a bit, and given that this news is only a few months old to him it is certainly understandable. The people who struggle with this take a while to come to grips with change, so the people effected peripherally can be given that same grace. He said, "You don't want to open it up with saying 'my daughter's becoming my son'. You know what I'm saying?" Well, Mr. Kelly (can I call you R?), in a word: no. People didn't really seem to know what you were saying. Reactions to his reactions (I'm starting to have junior high flashbacks) have been uncertain. Some people seem to think he's denying this and calling it a rumor, despite the fact that his child made a pretty public announcement of it. Others feel that while he seems off kilter about the whole thing, Kelly sort of redeems himself by simply stating, "No matter what they are or who they are, they're still your kids, you love them, you know? You've got to support them. You want to support them.... At the end of the day it's not about me no more. It's about three lovely, lovely kids that I am in love with and that's in love with me." In the end, that's what it's all about. Check out the video below and see how you feel about R. Kelly's statements. Let us know what you think in the comments! Keep Up With PopWrapped On The Web!