Dani Strehle
Senior Manager
50 Shades of Grey?
Did you read the books only to find that you were disappointed with the drivel? Well, you are not alone. When I heard they were finally adapting the books into a feature film, and had cast the blah Charlie Hunnam as the titular Christian Grey, I wrote it off and decided not to waste my time. However, after Hunnam pulled out due to "scheduling conflicts," and the oh-so-delicious Jamie Dornan was recast, my interest was piqued. Because look at him: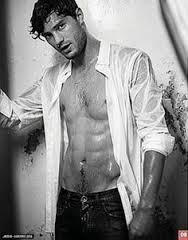 Filming has begun on the film and the first shot of Dornan as Grey has been released and can be seen above. And, like we all knew he would; he rocks the hell out of that suit. I'll be checking out that Red Room of Pain after all.
Keep Up With PopWrapped On The Web!