Renad Farid
Staff Writer
@OhMyRino
A couple of years ago, I was going through the most challenging phase of my life so far, going to college. Tell a 17 year old kid you need to decide what they wanna do with the rest of his life and enjoy the all-dramatically-freaking-out show!! Especially for a teen like me, who was interested in every single thing you can possibly imagine. I just couldn't figure what I want.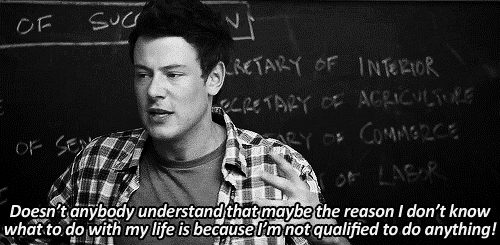 "I was like a lot of kids, looking for something to be interested in, something to be passionate about. All you need is permission, for anything in life."
At the same time, something beautiful called 
Glee
 happened to me. I was amazed how I had a little part of every member in the Glee Club in me, but I always felt something different towards Finn. He had the same problems as me, sucked up in everyone else's dreams, too busy to realize his own, and trying to be the good boy all of that while being the superhero that's got the Glee Club's back. (Yes I'm a superhero too!) I have to say that season 4 couldn't have had more perfect timing!  Just about when I was giving up on myself, again, Finn came along. He taught me that it's okay to stay behind everyone for a while, and take the time to dig deep enough to find who I really am, what I want to be, and not what everybody wants me to be.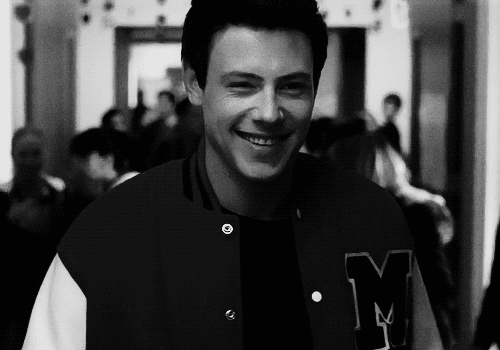 "I don't have to hide or be somebody I'm not. I don't have to compromise. I just have to be myself."
As I was stalking my favorite idols, I found out that Cory had some struggles through his life too. And, that he was helping other kids and people to survive their difficulties. I instantly fell in love with how much of a fighter he was, that he was able to rise from rock bottom to become this extremely loved, caring, and talented star!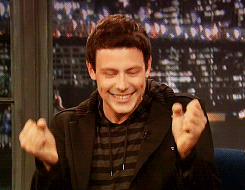 "If I can, through my experience, shed light on the way out of a difficult situation that I know many kids are experiencing, that's huge."
When life gets stressful, or even when we're happy, sometimes we forget to stop and be grateful about all the things we have, because sooner or later they're gonna disappear. After all, it's the little things that matter the most, and Cory knew this better than anyone.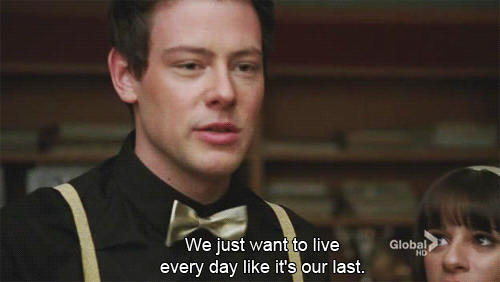 "Be nice to everyone. Always smile and appreciate things, because it could all be gone tomorrow."
It's crazy, and beautiful, how everyone just loves this guy. Whether they're celebrities or just fans, or dedicated Gleeks, he managed to capture our hearts. We will always remember Cory with funny and heartwarming moments, his smirk, his incredible love for Lea, and his glorious tiny dancing. Cory will always be the little light that shines above us all.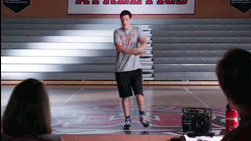 "Love is how you stay alive even after you're gone."
We love you, tall awkward guy!
Keep Up With PopWrapped On The Web!