Staff Writer
It's been a
year and a day
since the passing of
Glee
's Cory Monteith, who left this world due to a lethal overdose of heroin and alcohol. The star had battled substance abuse since his early teenage years and entered rehab for the first time at the age of 19. Despite entering rehab once again in March 2013, Cory unfortunately succumbed to his addictions in downtown Vancouver on July 13, 2013 and was found alone in his hotel room the morning after. His father, Joe Monteith, has been very vocal about his loss since Cory's death. He has done frequent interviews from his Fredericton, New Brunswick home with
Entertainment Tonight Canada
. In the days just following his passing, Joe disclosed his sadness regarding him not being invited to Cory's viewing or cremation ceremony. Cory's mother, Ann, had a private ceremony in Vancouver, including Cory's girlfriend and
Glee
co-star Lea Michele. Joe recently revealed his still raw emotions to
ET Canada,
stating, "I still miss him very much and I still have the empty feeling. I didn't get to go to his viewing, which would have meant a lot." Cory openly talked about his strained relationship with his father in an interview with George Stroumboulopoulos in Toronto in 2011. He talked about how he was trying to rekindle their relationship and visit Joe in New Brunswick. Cory had not spoken to his Dad during the months leading up to his death. Joe did not know of Cory's current trouble with his addictions. Joe and Ann divorced in 1989 when Cory was 7 and his older brother, Shaun, was 10. Cory spent the majority of his life without communication between himself and his father.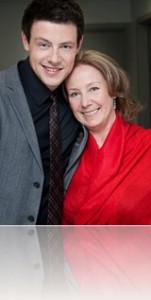 Courtesy of dailyentertainmentnews.com
Cory's mother and brother have not interviewed publicly about Cory's death. Joe reveals that Ann has
reached out recently
to him, saying that she would like to give him some of Cory's belongings. Watch Joe's current interview with ET Canada below. https://www.youtube.com/watch?v=ygeQUWKRDo8#t=129
Keep Up With PopWrapped On The Web!