Staff Writer
You know how once in a blue moon you'll meet someone and they make you feel welcome? Accepted, liked and listened to? Complete strangers don't tend to do that during an initial conversation, but Cory Monteith did. I was lucky to meet Cory several times in both fan and press settings. A lot of celebrities act nice to the press because they're working and it's a part of their job. It's not genuine and it's sometimes very apparent. Some celebrities aren't always nice to fans either. Fans can be needy, loud and overly excited. Some would rather just wave, smile and continue on their way, but not Cory Monteith. Cory was the one taking selfies in the crowd, signing autographs and asking the interviewer questions; because he cared. Yes, Cory asked the interviewer questions. He genuinely wanted to know your name, how your day was and if your shoes were really worth the obvious pain. I get why the fans loved him without ever meeting him. His kind soul showed through on the screen and radiated from his smile in real life.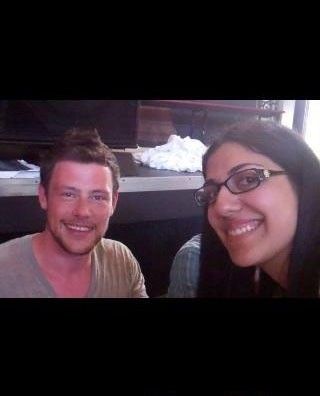 Courtesy of Laura Barnett/Lauralikey.com
Cory was Canadian and made every effort to show that off. He was proud of his native country and supported Canada whenever he could. He was the ambassador of the Grey Cup (Canadian super bowl) in 2011, hosted the Gemini Awards (Canadian Emmys) in 2012, and had 2 feature films premiere at the Toronto International Film Festival in 2013 and 1 in 2012 (all by Canadian directors). All three of those movies by the way, are amazing.
Sisters and Brothers
,
Mechanic
and
All The Wrong Reasons
are their titles, if you're interested in searching for them. He was also a huge contributor and spokesperson for Project Limelight and Covenant House, charities that help support homeless and troubled youth in Canadian cities. Did I mention that he could be found at every game the Vancouver Canucks played against the LA Kings? I got to see him at the Staples Center for one of them. I swear that's where all of the Canadians in the greater Los Angeles area congregate. He had his own tickets right behind the players' bench. Cory was open about his addictions. Perhaps the best interview he ever did was with George Stroumboulopoulos where he discussed taking every drug imaginable, dropping out of high school and going into rehab for the first time when he was just a teenager. He's candid, honest and extremely open about it. It's worth a view. We miss you Cory and every kind word you ever said. I miss the smiling, patient and funny Cory that took a picture with every last fan that was waiting to meet him. The Cory that didn't mind you stopping him on the street to say hi or the Cory that waved from his hotel balcony in a bathrobe (it really happened) just because his fans were waiting so long.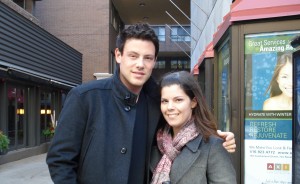 Courtesy of Laura Barnett/Lauralikey.com
We miss you, Cory. Always. [gallery type="slideshow" ids="52263,52262,52261,52260"]
Keep Up With PopWrapped On The Web!