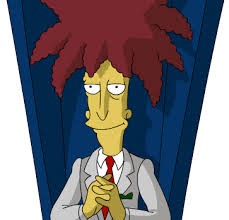 Matthew Jenner Staff Writer
@MovieUnchained
After a bleak month's absence from our televisions,
The Simpsons
is finally coming back, and they are
treating us
to a double-bill, where we see two famous guest actors returning to Springfield.
The first episode on March 9th is entitled "Diggs" and will guest star Daniel Radcliffe as Diggs, an English transfer student who is a falconery expert, and the two become friends of sorts.
The episode is written by Dan Greaney, who is known for writing some of the most memorable Simpsons plots, such as "King-Sized Homer" and "Realty Bites".
This will be the first episode he's written in four years, and hopefully it can achieve the cult status his previous episodes received. Radcliffe previously appeared as Edmund in the Season 22 edition of Treehouse of Horror, entitled "Tweenlight", which was a hilarious parody of the Twilight franchise.
Then straight after that, a second episode will air that is entitled "The Man Who Grew Too Much", which will see the triumphant return of Sideshow Bob, played wonderfully by the legendary Kelsey Grammer. The episode apparently concerns Bob becoming a chief scientist at a chemical engineering company.
This will mark Grammer's 14th appearance as Sideshow Bob, a role that earned him a fifth Emmy Award in 2006.
These two episodes are set to air back-to-back on March 9th on FOX.