In a story that seems too out-there to not be true, a reverend who is reknowned for his homophobic and transphobic preaching was outed by trolls online after he was found on the same-sex dating app, Grindr. Reverend Matthew Makela of St. John's Lutheran Church and School who is married with five children has had his Grindr profile made public after people realised who he was. On the profile he claims: "I love making out naked, oral and massage. And I top. Also love to cuddle." The website Queerty managed to get a comment from him and he stated that he has recently "resigned" from his position but did not give any further comments.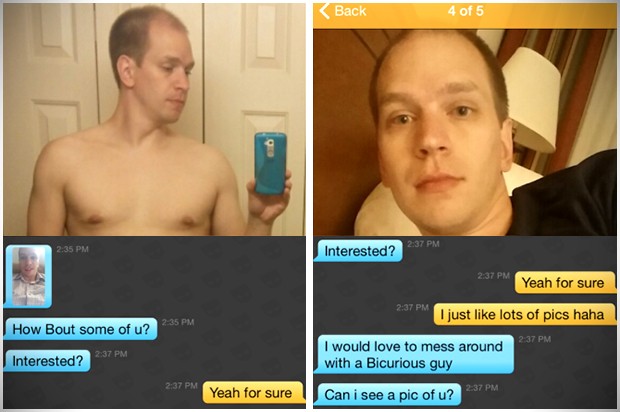 Courtesy of Salon.com
Now of course I would never advocate such invasion of privacy but this is a clear case of hypocrisy as the man is in a position of public authority in his parish and is clearly not practicing what he preaches, in fact quite the opposite. In a now-deleted November letter to the Midland Daily News he compares gay people to alcoholics and states that "We don't tell a person born with tendencies to abuse alcohol to keep on giving in to his innate desires because he can't help it. We try to help him in his struggle." He's also spoken out on Facebook about how "The transgender movement is going to assist opportunistic sickos in preying upon children and others."
The church has released a statement and in an open letter on the St. John's site, Senior Pastor Reverend Daniel Kempin commented, "It is my grief to inform you that Pastor Makela announced his resignation as a pastor of St. John's through a letter that was read in worship on Sunday, May 17.… The details of sin that have been kept confidential are being posted online by those who seek to do harm to the Makela family and to St. John's. This is taking an already difficult situation and making it even more painful.… The Facebook pages associated with St. John's have been taken down in an attempt to remove the opportunity for malicious posters to have access to St. John's members.… I write this to you to warn you that you may be confronted with the details of the sin, and to remind you that sin is never pretty. Don't panic.… Don't respond.… Be patient and trust God. This too shall pass."
People should be free to be in love with whoever they want, regardless of sex and here we have an instance of public-outing which could have been avoided had he been honest and true in his teaching. We can only hope that this sends out a message of tolerance and that not all religious teachings are morally correct and that everyone should be treated equal.
What do you guys think? Should he have been outed or was it necessary? Make sure to let us know!