Dubbed the spiritual sequel to Dazed & Confused, Richard Linklater's new cult-classic film Everybody Wants Some!! takes audiences back to the golden days college life in the 80s.  SXSW hosted the world premiere on opening night of the film festival to a packed house at the Paramount Theater in Austin, Texas. 
PopWrapped took to the red carpet to interview the cast of the film prior to the screening.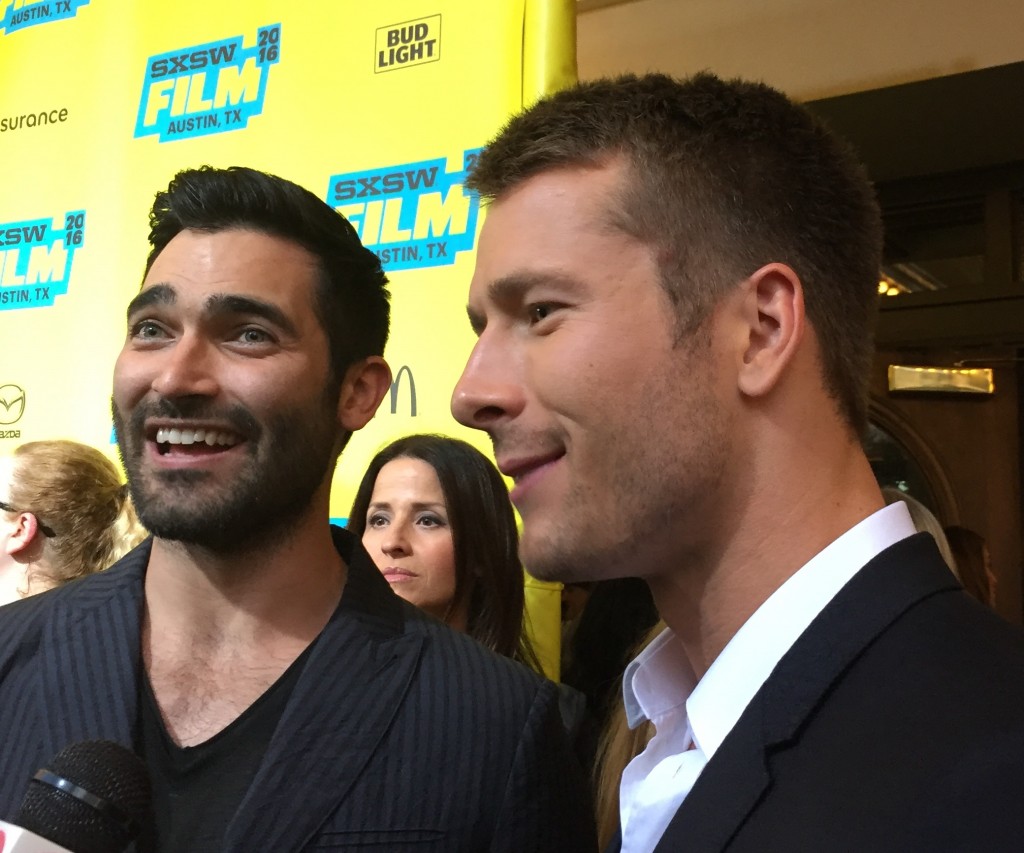 PopWrapped
PopWrapped: Congratulations on the world premiere! We know the film takes place just within five days, but Linklater movies are known for having this amazing character trajectories. Could you describe the journey your character is on in the film?
Tyler Hoechlin: "It's a funny thing. I think in the movie there are some characters that have, even though it's only over the course of five days, there really are some great arcs that you see. And not so much in the storyline, but just in the personalities. You kind of get to know them in one way, and then you get to see a different side of them by the end of the film. You get a taste for where these guys really are in a brief amount of time. We always say it's very character-driven more so than story-driven, and I think that's consistent with a lot of Rick's stuff. There's the arc of 'holy shit what is this new place' and in 5 days you have to be comfortable then you have to be comfortable there in some way because this is your new life and you're going to through it full throttle. That experience of going to college and playing baseball…this is my new family, and you've got to be on it real quick because there's a lot of pressure that comes with college sports. Especially now, you've got to adapt real fast."
Blake Jenner: "Jake's like the new guy coming in. He's a freshman pitcher. He comes from his side of town where everything's a lot different. All the partying and everything is a lot different than what he's used to, so you're kind of experiencing the whole situation through his eyes...well, what was cool was that I didn't go to college. I graduated high school a year early, and I moved from Miami and went to LA to pursue acting so I never had like a freshman year. So when I got this part, and it was kind of easy. It was kind of cool because, you know, I just went off that. I was like all right, this is the first weekend before college I've ever had, so I kind of went with that and got to know these guys as I was shooting. When we started shooting, I was just meeting the dudes, so I was just putting that in the movie."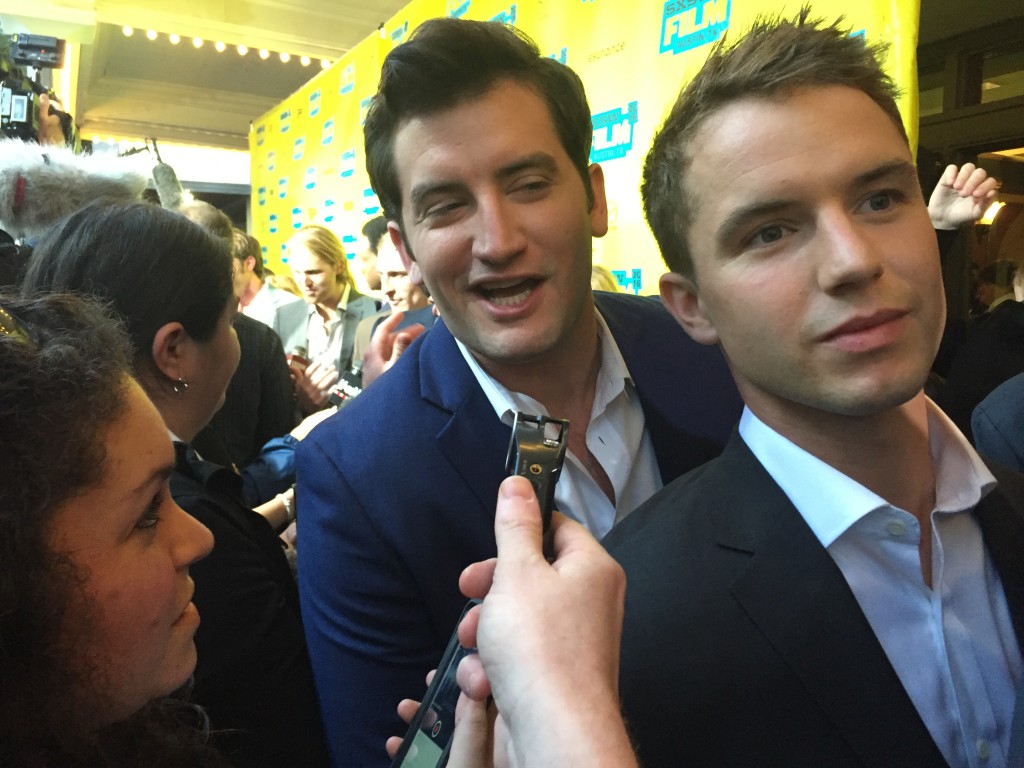 PopWrapped
Forrest Vickery: "With me, with Billy Johnson, it starts at the beginning and you see me being very uncomfortable with the situations. You know in the 1908s was really a crazy time with punk rock and discos just getting done, country bar, which I'm very comfortable with. But I think at the end, in the craziest party of all probably, you see me kind of accept it a little bit. So it's good. It's nice for me."
Will Brittain: "Rick wrote this really beautiful character arc in for this character to come by, so for me, sort of embracing that and coming a way to add a bit of nuance to it as well. Beuter is a freshman, he's from a small town. He's not used to the crazy college life, the partying, the drinking. Everything just seems kind of out of control for him, and I think coming into this, he's a little overwhelmed by this whole college experience like we all are when we first get to college. Over the course of this, he's in love with his girlfriend back home, but he realizes that life is a little bit bigger than the small town that he came from and he's starts to accept, like Forest here, that it's ok to branch out a little bit and embrace your inner strange as they say."
PW: The movie centers around a college team the weekend before classes start. What is it about baseball, this being a baseball team, that adds to the value of the film?
TH: "Rick played ball, but it's also an inherently very American movie."
Glen Powell: "So if you really look at the college experience of being a freshman in college, baseball is probably the most… it's America's pastime. And I think Rick is a director that's been able to capture the American experience probably better than anybody."
TH: "And like a true American experience; not like 'Hey, let's wave a flag around' kind of American experience, like the true essence of what it means to be a freshman in 1980."
GP: "He captures it better than anybody. He's a slice of life guy who…there's nothing false about Rick in his directing; it's all authenticity."
BJ: "Baseball is to this probably what football is today. It's not in season so that's not really a football movie and this isn't really a baseball movie, but it's a glimpse at athletes and kind of what goes on behind the scenes and kind of the mentality. In this movie, they're college athletes so they have kind of this swagger, this entitled swagger that I'm sort of critiquing, and laughing at, and embracing."
PW: Rick's movies capture this amazing following. What do you think fans will love the most about this film?
WB: "I think, well not to sound conceited, but I think they're going to love the guys in it. We have such a fun camaraderie with each other. It feels like you're hanging out with your best friends and when you leave the film, you want to get a beer and call your college buddies that you haven't talked to in a while."
FV: "The different characters… I think everyone can connect with a different character in the movie. And that's that good thing about having 12 people in it, 13 with Zoey, everyone can connect."
TH: "I didn't want to say it, but let me just say it. I'm a huge fan of Dazed And Confused. I think we're better than Dazed And Confused."
GP: "Whoa! There it is! [Laughing] Listen, I want it to be noted that he said that, not me!"
TH: "I think it will be exciting. It will be fun; it's good fun just like Dazed."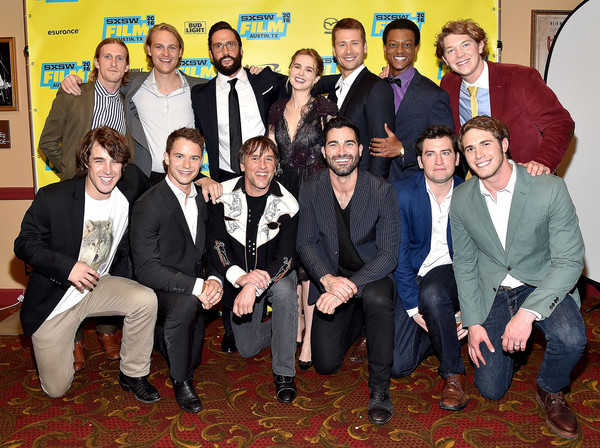 SXSW
Catch Everybody Wants Some!! in theaters starting April 1st. Follow the film on Twitter at @EWSfilm or by using the hashtag #EverybodyWantsSome!