Perhaps the biggest surprise of San Diego Comic-Con's Bates Motel panel is the announcement that the next season will feature Rihanna! Rihanna will not only join the cult-hit series, but she's playing perhaps the most iconic Psycho character of all time: Marion Crane. When one thinks of Alfred Hitchcock's Psycho, the classic shower scene automatically comes to mind.
So how exactly did Rihanna get cast in the series in the first place? The answer is simpler than you would think. Rihanna happens to be a huge fan of the show and expressed her love for it in one of her past interviews. This led to her agent being contacted for an appearance on the show and, as the saying goes, the rest was history. While fan reaction seems to vary upon surprise and disappointment, I am pretty excited to see what Rihanna brings to the table as Marion Crane. The casting choice is surprising but oh so perfect! The next season of Bates Motel  can not come soon enough.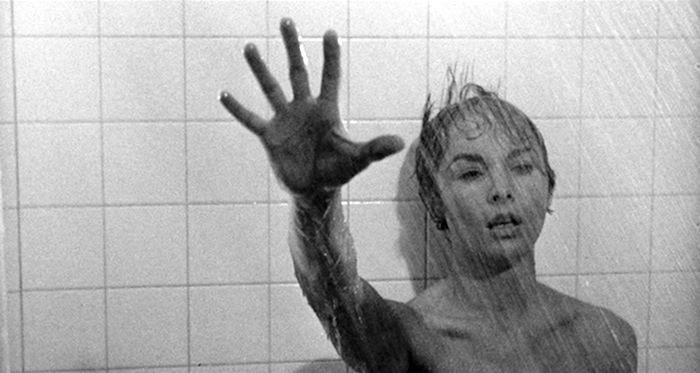 Hitchcock
Other noteworthy tid-bits announced at the panel include the confirmation that the show will conclude after the fifth season. Viewers should also prepare themselves for Dylan and Emma's potential downfall and a vengeful Romero, who is still reeling from Norma's unexpected (or expected?) death last season. While Dylan's character has death written all over him, fans came to love him along with his sweet and pure relationship with Emma. Max Thieriot, who plays Dylan, was quick to say he doesn't see a "fairytale" ending in Dylan's future.  Though the actor is excited to see how Norma's death and an officially off his rocker Norman will effect his relationship with Emma moving forward. *starts prayer circle for Dylan and Emma's happiness*
Another character whose downfall is inevitable is Romero. Norma is dead and Romero knows exactly whose responsible, but the fact that Norman has gotten away with it does nothing to cool Romero's rage. Will Romero bring Norman to justice? Obviously not. It will be interesting to see how Romero meets his end. If Psycho is any indication, the characters we all know and love in Bates Motel won't live long enough to see Norman's downfall.
What are you most excited to see this season? Let us know in the comments below!