Perhaps you saw a new little Netflix show called Stranger Things. You've been under a rock if you haven't at least heard of it. Perhaps you're familiar with a new little character named Barb Holland, played by Shannon Purser. Learn her name, because she's an up-and-comer! 
S
he's already got a new role. Her newest project is an interesting and iconic one! Shannon has been cast as Ethel Muggs from the Archie comics in the upcoming TV show Riverdale.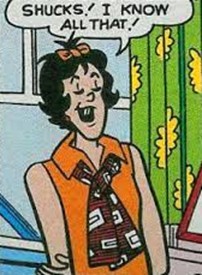 comiclists.wordpress.com
Riverdale isn't out yet, as it's set to air early 2017, but fans are very eager as this is the first live-action Archie show. 
Ethel was always the tall and awkward one, who was hopelessly in love with Jughead Jones (who will be played by Cole Sprouse) despite the fact that Jughead almost never returned the feelings. She was also determined, caring, smart and sweet. Ethel wasn't a main character by any means, but she is an important part of the gang all the same.
Reportedly, however, the difference with the Ethel that Shannon will be playing on Riverdale is that she won't be head over heels for Juggie and instead will be interested in Reggie Mantel. I guess that if they are making the light Archie comics into a dark murder mystery show, this small change won't be that shocking. Though as a long-time Archie fan, I'd still love for them to pay homage to that iconic 'romance' if you will in some way!
Shannon Purser will be a great Ethel, even if the role is only going to be for a few episodes only. She will be able to perfectly play the likeable and quirky character. She's young so she will be able to play a high school student with ease. Her character on Stranger Things became a fan-favourite, so there's a chance that her portrayal of Ethel will steal the show too!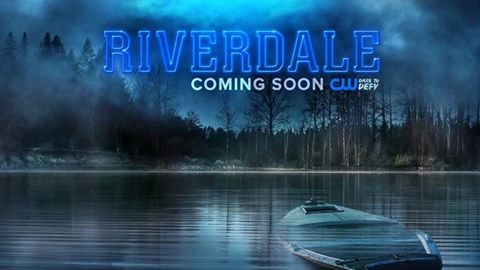 tvseriesfinale.com
Stranger Things and Archie fans, what are your thoughts on this casting?