Roseanne Barr for President; she has our vote.
The first lady of television is on a roll in Hollywood this year. Her new documentary Roseanne for President will be premiering at the Tribeca Film Festival on April 18th.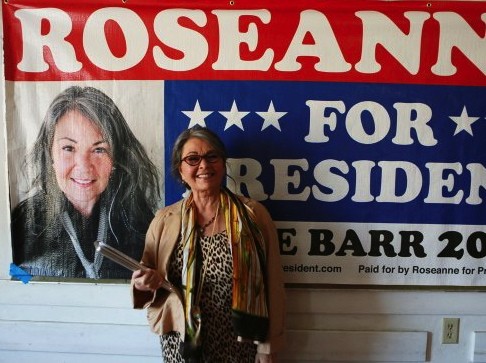 splitsider.com
She gave us the best quote on how she feels about the film and opening at the exclusive film festival: "Ever since I was a little girl, I wanted to run for president, so I am living my dream. I can't wait for my common sense solutions to be unleashed on people everywhere. Having brought the truth of working class life to the pinnacle of show business, I am uniquely qualified to fix—well, everything."
Four screenings of the documentary will be taking place later this month.
Her groundbreaking television show Roseanne ran for 9 seasons with a total of 224 episodes, which garnered her four Emmy wins and a Golden Globe. It also led to a talk show, and countless other TV and film ventures. She is also a bestselling author, and first began talks of her presidential aspirations in her latest book RoseanneArchy.
Roseanne can also be seen performing her hilarious stand up at the Lipshtick Lounge at The Venetian in Las Vegas on April 11th.

The Venetian
For ticket information, click here. 
She is showing no signs of slowing down anytime soon. You can follow her amazing journey at her official website and YouTube channel.
Keep Up With PopWrapped On The Web!