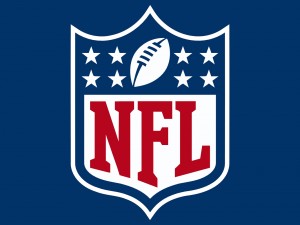 Megan Roche
Staff Writer
Round 2 of the NFL draft began on May 9th at 7:00 PM! Here is the list of all those drafted during round 2.
1. Houston Texans select Xavier Su'a-Filo, Outside Guard from UCLA
2. Dallas Cowboys select Demarcus Lawerence, Defensive End from Boise St.
3. Cleveland Browns select Joel Bitonio, Outside Tackle from Nevada
4. Oakland Raiders select Derek Carr, Quarter Back from Fresno St.
5. Atlanta Falcons select Ra'Shede Hageman, Defensive Tackle from Minnesota
6. Tampa Bay Buccaneers select Austin Seferian-Jenkins, Tight End from Washington
7. Jacksonville Jaguars select Marqise Lee, Wide Receiver from USC
8. Detroit Lions select Kyle Van Noy, Outside Line Backer from BYU
9. Saint Louis Rams select Lamarcus Joyner, Corner Back from Florida State
10. Philadelphia Eagles select Jordan Matthews, Wide Receiver from Vanderbilt
11. New York Giants select Weston Richburg, Center from Colorado State
12. Buffalo Bills select Cyrus Kouandjio, Offensive Tackle from Alabama
13. Seattle Seahawks select Paul Richardson, Wide Receiver from Colorado
14. Pittsburgh Steelers select Stephon Tuitt, Defensive End from Notre Dame
15. Washington Redskins select Trent Murphy, Outside Line Backer from Stanford
16. Baltimore Ravens select Timmy Jernigan, Nose Tackle from Florida State
17. New York Jets select Jace Amaro, Tight End from Texas Tech
18. San Diego Chargers select Jeremiah Attaochu, Outside Line Backer from Georgia Tech
19. Chicago Bears select Ego Ferguson, Defensive Tackle from LSU
20. Arizona Cardinals select Troy Niklas, Tight End from Notre Dame
21. Green Bay Packers select Davante Adams, Wide Receiver from Fresno State
22. Tennessee Titans select Bishop Sankey, Running Back from Washington
23. Cincinnati Bengals select Jeremy Hill, Running Back from LSU
24. Denver Broncos select Cody Latimer, Wide Receiver from Indiana
25. San Francisco 49ers select Carlos Hyde, Running Back from Ohio State
26. New Orleans Saints select Stanley Jean-Baptiste, Corner Back from Nebraska
27. Indianapolis Colts select Jack Mewhort, Offensive Tackle from Ohio State
28. Carolina Panthers select Kony Ealy, Defensive End from Missouri
29. Jacksonville Jaguars select Allen Robinson, Wide Receiver from Penn State
30. New England Patriots select Jimmy Garoppolo, Quarter Back from Eastern Illinois
31. Miami Dolphins select Jarvis Landry, Wide Receiver from LSU
32. Seattle Seahawks select Justin Britt, Offensive Tackle from Missouri
Round 3 of the NFL Draft is over! Check out our list here to see who made the cut in Round 3!
1. Houston Texans select CJ Fiedorowicz, Tight End from Iowa
2. Washington Redskins select Morgan Moses, Offensive Tackle from Virginia
3. Miami Dolphins select Billy Turner, Offensive Tackle from North Dakota State
4. Atlanta Falcons select Dezmen Southward, Free Safety from Wisconsin
5. Tampa Bay Buccaneers select Charles Sims, Running Back from West Virginia
6. San Francisco 49ers select Marcus Martin, Center from USC
7. Cleveland Browns select Christian Kirksey, Outside Line Backer from Iowa
8. Minnesota Vikings select Scott Crichton, Defensive End from Oregon State
9. Buffalo Bills select Preston Brown, Inside Line Backer from Louisville
10. New York Giants select Jay Bromley, Defensive Tackle from Syracuse
11. Saint Louis Rams select Tre Mason, Running Back from Auburn
12. Detroit Lions select Travis Swanson, Center from Arkansas
13. San Francisco 49ers select Chris Borland, Inside Line Backer from Wisconsin
14. Washington Redskins select Spencer Long, Offensive Guard from Nebraska
15. Baltimore Ravens select Terrence Brooks, Free Safety from Florida State
16. New York Jets select Dexter McDougle, Corner Back from Maryland
17. Oakland Raiders select Gabe Jackson, Offensive Guard from Mississippi State
18. Chicago Bears select Will Sutton, Defensive Tackle from Arizona State
19. Houston Texans select Louis Nix, Nose Tackle from Notre Dame
20. Arizona Cardinals select Kareem Martin, Defensive End from North Carolina
21. Green Bay Packers select Khyri Thornton, Defensive Tackle from Southern Mississippi
22. Philadelphia Eagles select Josh Huff, Wide Receiver from Oregon
23. Kansas City Chiefs select Phillip Gaines, Corner Back from Rice
24. Cincinnati Bengals select Will Clarke, Defensive End from West Virginia
25. San Diego Chargers select Chris Watt, Offensive Guard from Notre Dame
26. Indianapolis Colts select Donte Moncrief, Wide Receiver from Mississippi
27. Arizona Cardinals select John Brown, Wide Receiver from Pittsburg State
28. Carolina Panthers select Trai Turner, Offensive Guard from LSU
29. Jacksonville Jaguars select Brandon Linder, Offensive Guard from Miami
30. Cleveland Browns select Terrance West, Running Back from Towson
31. Denver Broncos select Michael Schofield, Offensive Tackle from Michigan
32. Minnesota Vikings select Jerick McKinnon, Running Back from Georgia Southern