Ryan Ross was the guitarist, lyricist and back-up vocalist for Panic! At The Disco until 2009, when the band split up. Ross briefly reunited with Panic! as a songwriter in 2011, and has now
revealed
that he would happily reunite with the rest of the band members! Shane Morris, his manager, decided to suggest the reunion via Twitter with the hashtag #RyanAndBrendonOneMoreSong, referring to Ryan Ross and lead singer Brendon Urie. He tweeted a series of lines accompanied by the phrase in order to get Ross' attention and encouraged fans to tweet the hashtag as well. After Ross took notice, he shared a short but potentially promising
tweet
regarding the requested event, writing that he was "not against it".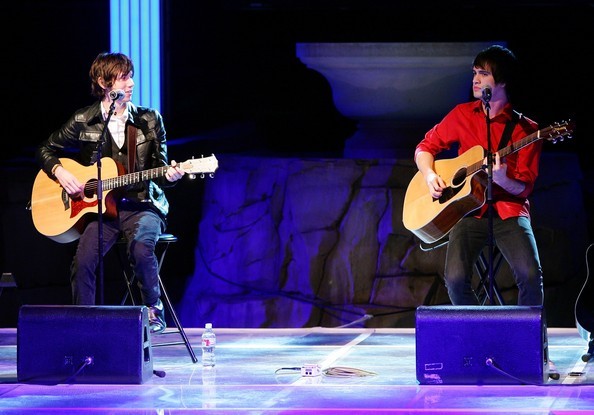 Courtesy of Zimbio
A Fever You Can't Sweat Out
and
Pretty. Odd.
were the two albums released by Panic! At The Disco while Ryan Ross was a member of the band. He later left Panic! to create The Young Veins, who disbanded not long after the release of
Take A Vacation!
, their debut studio album. "Nearly Witches (Ever Since We Met...)", the final track on the band's 2011 album,
Vices & Virtues
, serves as Ross and Urie's latest collaboration in terms of lyrics. Would you be keen on Ryan Ross joining Panic! At The Disco once again, even if just for a single song? Leave a comment below and let us know what you think!
Keep Up With PopWrapped On The Web!