Whenever you hear the words "Sid and Nancy," no doubt that you have your own set of images that are conjured up in your mind. And, usually, they involve Nancy Spungen being a junkie, a prostitute, and everything that's wrong with punk rock -- the "Yoko Ono" of the Sex Pistols (and even that designation is problematic, both for Yoko and for Nancy).
After all, if it weren't for her, Sid Vicious would still be alive today ... right?
Never mind the fact that he killed her. Or did he?
But in the new film, Sad Vacation -- produced by the same people who brought you the brilliant Clash documentary, The Rise and Fall of The Clash -- Sid and Nancy are seen in a new, much more tragic light, and Nancy emerges as a reluctant feminist hero.
Sad Vacation details the story of Sid and Nancy's fateful trip to New York City in 1978 -- the same trip that ended with Nancy stabbed to death and Sid sent up the river for her murder. Though it was never really clear if Sid, in fact, did it -- or if Nancy was killed thanks to an outstanding debt to a drug dealer -- interviews with people who knew them best (including Howie Pyro, Sylvain Sylvain, and Casino Steele) and court documents never before released to the public all cast doubt upon this assertion.
And, for the first time ever, we're left to really wonder what really happened in Room 100 of the Chelsea Hotel on October 12, 1978.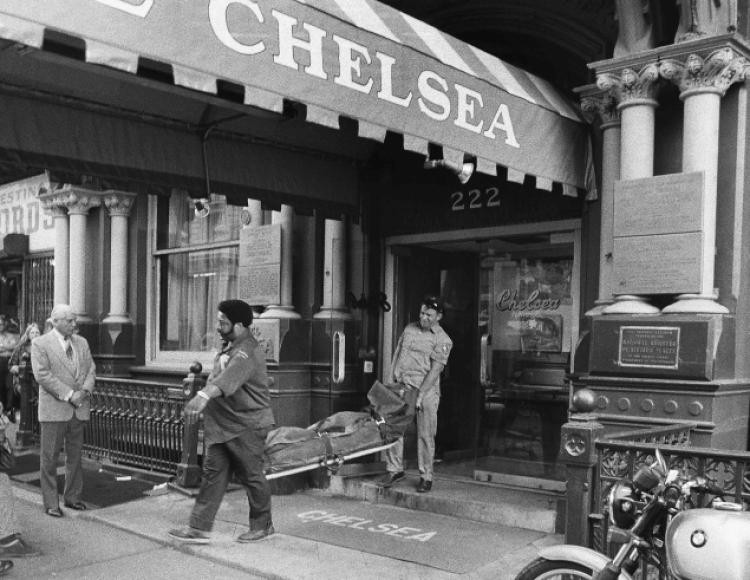 nydailynews.com
Now, to be absolutely fair, neither Sid nor Nancy are role models of any kind. After all, they were strung out, drugged out, and fighting with each other more often than not.
But you have to remember: it was a very tumultuous time in New York City -- and, indeed, the world -- in the 1970s. There's no telling what would have become of their nascent love if given the right time and proper treatment for the horrors of their drug addiction.
And how, really, can we blame Nancy for seeing what she wanted and going after it until she got it? Shouldn't that make her a hero?
Personally speaking, I think there was a real, genuine love between Sid and Nancy, but their relationship was badly (though not irreparably) flawed. I think that either they had to get the proper treatment and settle into a more conventional, stable relationship or the volatility of their relationship would have ultimately caused it to explode and, eventually, driven them into the arms of others.
Sad Vacation will be released for a limited theatrical run beginning November 6th and on DVD on December 12th. Watch the trailer below.
https://youtu.be/KJPLy-Tqg7k