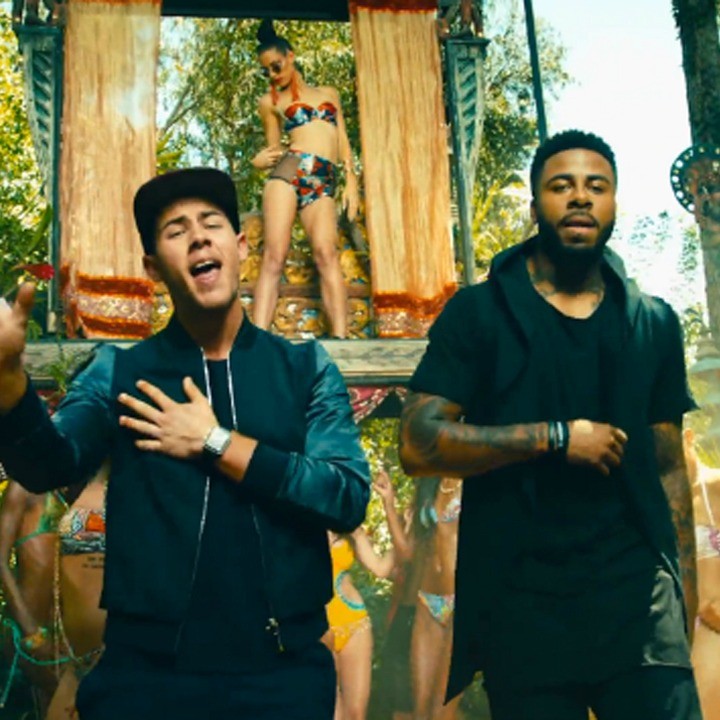 Courtesy of 15minutenews.com
Sage The Gemini is currently preparing to release his sophomore studio album, expected to be titled Bachelor Party. The rapper has picked "Good Thing" as his next single and teamed up with featured vocalist Nick Jonas for the accompanying music video.
The Dominic Wynn Woods, Ilya Salmanzadeh, Savan Kotecha and Peter Svensson-crafted cut serves as laid-back, urban-pop kind of lovesong. Sage The Gemini delivers his verses perfectly and sets the flow of "Good Thing" right, paving the way for Nick Jonas to ride that synths-driven hook of his with some great vocals. The Hannah Lux Davis-directed visuals fit the breezy mood of the track and take the two artists to some kind of exotic resort. The jungle-like location is definitely all kinds of stunning and the two make sure to deliver more eye candy, with lots of hot ladies surrounding them.
"Good Thing" serves as the second official single to be lifted from Sage The Gemini's forthcoming, sophomore studio album, Bachelor Party. His collaboration with Nick Jonas is a follow-up to the lead single, "Guantanamera", even though it originally surfaced online before the latter's release. Take a look at the music video below.
Keep Up With PopWrapped On The Web!