Sam Smith performed to a sold-out show at Madison Square Garden on Thursday night (Jan. 15), and "epic" probably doesn't accurately sum it up. As I'm sure was the case for many of his fans, Sam first caught my attention when "Latch," his collaboration with EDM duo Disclosure, overtook radio stations across the country early last year. Since then, he's quickly become one of my favorite people with his unbelievable talent and touching humility. I was not disappointed when that show began. He kicked things off with "Life Support," (one of my absolute favorites!) starting the song offstage and letting his notes hang expectantly in the air as the crowd cheered him on.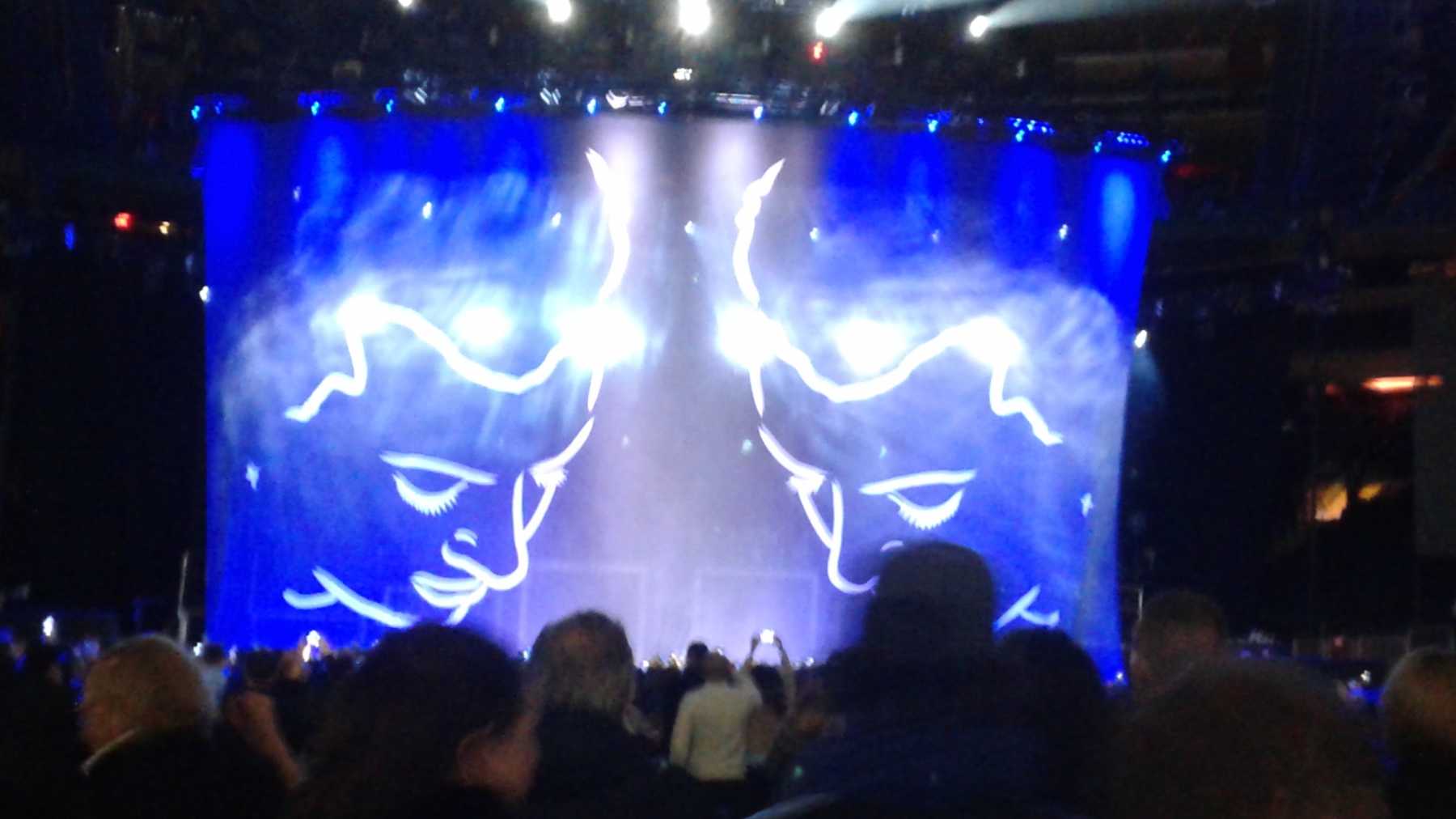 Courtesy of Bradleigh-Ann Walker/PopWrapped
"Holy shit," he said when he finished the track and stood centerstage, looking around the arena. "This place is huge, isn't it? Fuckin' hell." Expletives aside, that was quite an understatement. Even though he said butterflies had been assaulting his stomach all day, Sam quickly slid into his groove and delivered all the gut-wrenching notes he's become known for. Anyone who's had 
In The Lonely Hour
on replay over the past year knows how insanely great his voice is recorded, however his live vocals are on an entirely new level. Every single note could have brought the roof down on our heads, they were that good. At one point, he patted the baby grand sitting to his right and explained that he'd spent an insane amount of money on it…yet it wasn't working. A setback? Nah. Sam simply summoned his keyboardist, who accompanied him in an acoustic performance of "Lay Me Down." The hits of the night were "Money On My Mind," "Make It To Me," and "Latch." Sam made it a habit throughout the night to explain the meaning behind several of his songs, and "Money On My Mind" was written after someone in the industry "really pissed him off." The anonymous person wanted to make Sam into some kind of robot, only doing exactly what he was told and being paid obscene amounts of money. That, Sam asserts, isn't what he's about. He wants to share his music with his fans, that's what most important to him. The crowd sang along with almost everything throughout the night, but the uptempo beat of "Money On My Mind", combined with our voices singing right back at Sam, made those three minutes something different. It was as if we were agreeing with his mantra and supporting his endeavor–let's do this for the love.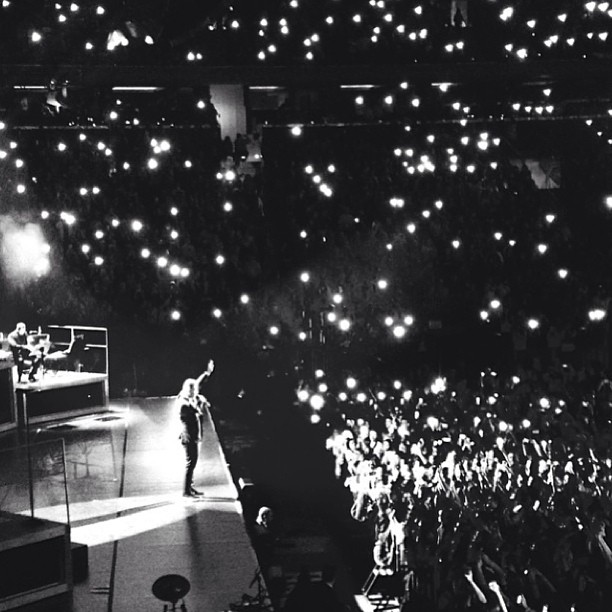 Courtesy of Instagram
"Make It To Me" is a beautiful love letter written for whatever lucky individual will become Sam's first lover and change his world. With his talented backup singers flanking him, Sam sang his heart out to the distant stranger he will one day complete. Last, but most certainly not least, it was time for "Latch." He disappeared for a brief break before launching into an acoustic version. About 20 seconds into the song, he waved his hands and asked for the music to be stopped. "I'm so sorry guys, but I can't play Madison Square Garden without Disclosure," he said, initiating screams of glee all over the arena. "New York, wouldn't it be amazing if Disclosure were here tonight?" Sure enough, Guy and Howard Lawrence joined their old friend on stage to perform the greatest version of "Latch" ever to be heard. In that moment, it all came full circle; a song that launched Sam's career to new and dizzying heights performed in one of the most iconic venues in the world. None of us will ever forget it.
Keep Up With PopWrapped On The Web!