San Diego Comic-Con International, otherwise known as SDCC, has held comic-cons for the past 46 years. The first SDCC, in 1970, was known as San Diego's Golden State Comic-Minicon. Two years later, the name of the con changed again, to San Diego's West Coast Comic Convention, and finally in 1973, the official name came to be. The event would be officially known as the San Diego Comic-Con.
This year SDCC has planned something extra special. On February 27th, 2015, one of the most recognizable stars of the Star Trek series passed away. The great Leonard Nimoy, who played Spock, died at 83 years old. And what would be better than paying tribute to Nimoy at the premiere of the newest Star Trek film?
SDCC will honor Nimoy by featuring the character he made famous on the cover of the 2016 events program. The program cover is a cartoon version of Spock with a blue background behind him. 
According to Mashable, Nimoy's portrait cover page, created by artist Ty Mattson, "is actually one of dozens of pieces of Star Trek-related art that will be on display in July at the Michael J. Wolf Gallery in San Diego. That show also features one of Nimoy's last pieces of photographic art."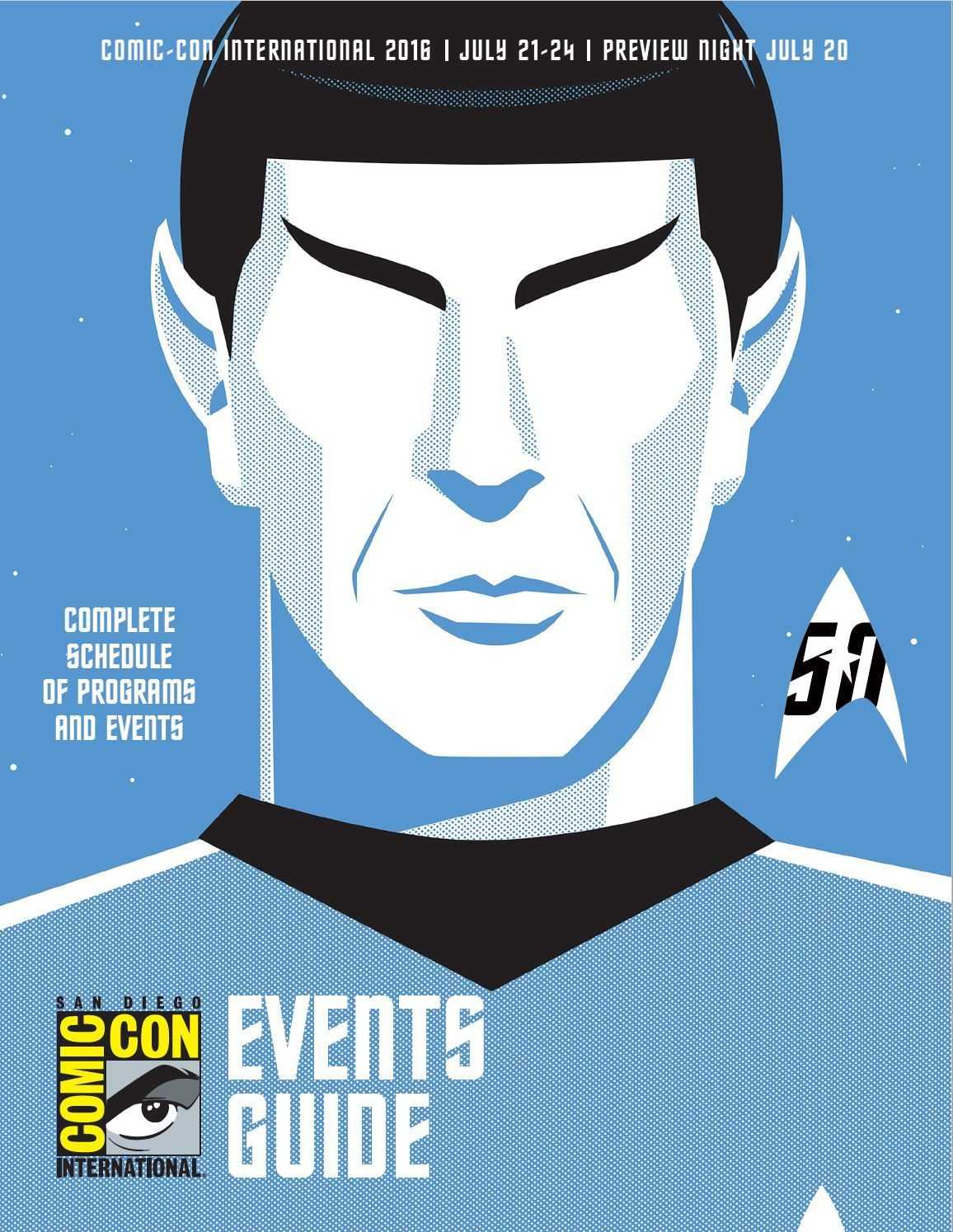 Ty Mattson/CBS Consumer Products
Not only is the program dedicated to honoring Star Trek and Leonard Nimoy, but the franchise's latest film, Star Trek: Beyond - starring Chris Pine, Zachary Quinto, Zoe Saldana, among others - will have a very special premiere on July 20th 
at the Embarcadero Marina Park. Entertainment Weekly revealed that the film will play alongside the San Diego Symphony Orchestra, and will feature cast appearances. The film showing will mark the first-ever open-air IMAX world premiere, according to Paramount Pictures. 
You can still get tickets and attend the comic-con from July 21st to the 24th at the San Diego Convention Center. 
Star Trek: Beyond 
hits theaters on July 22nd.