Jenny Geng
Staff Writer
Grey's Anatomy
, Sandra Oh, who played Dr. Cristina Yang, appeared on the show for the last time.  The ambitious and dedicated surgeon was a series regular whose career and relationships with the other surgeons have all been focal storylines.  Oh's final episode of the show was certainly an emotional one for both cast members and viewers alike. "I was completely in tears — but not broken. It was not a place of being sad. It was a place of being tremendously moved. It's not like I broke down and I was crying. I felt so filled with the meaning of this moment that it was very emotional. I do want to try to be specific about the quality of the emotions because many people can be sad — and it is sad — but I was extremely moved," said Oh about her last day of filming in an interview with
Hollywood Reporter
. The general response to how Dr. Yang's exit was written has been positive.  She ends up moving to Switzerland to run cardiothorassic surgery at her own hospital, replacing old flame Dr. Preston Burke (Isiah Washington).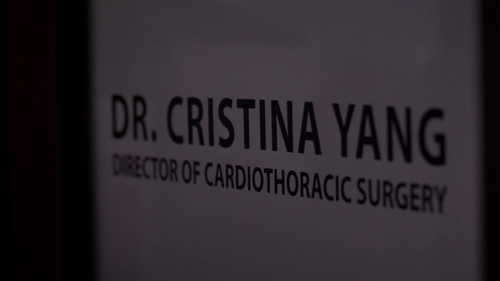 Courtesy of LifeOfDi
Oh said "I felt like you could show the most amount of growth by seeing her come face-to-face with one of the most influential beings in her life. To see how she has surpassed him and how she flourishes beyond him. I thought that was a great way to go. It's almost like you need a big, strong force like Burke to help her get out. What Burke offers her is so tremendous that she's willing to change her life for it, to leave her family — Meredith and Owen." Speaking of Meredith and Owen, two of her most compelling relationships, their final scenes with Dr. Yang were also wrought with emotion. On filming the last scene with Ellen Pompeo, who plays Yang's best friend Meredith Grey, Oh said "I can't speak for how it was for her to shoot that, but at the very end, I remember feeling for our chests embracing. I'm holding her and I can hear that she's tearing up. I was holding her and it felt like we were one body."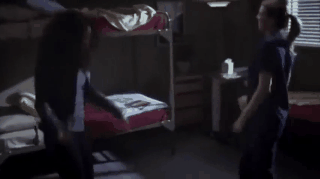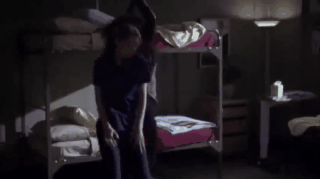 Said Oh about her last scene with Kevin McKidd, who plays Yang's love interest Doctor Owen Hunt, Oh said "…It was the final moment where Cristina says goodbye to Owen. It was a beautiful image of Cristina in the gallery, basically behind glass and tapping on the OR theater below. Symbolically, with that distance, it cinematically tells the story of where they are and also puts a distance that they don't want between them. It felt right because it was tough shooting that." Newly departed from the show, Sandra Oh is set to play Paulina in
Death and the Maiden
, a play that will run from June 13th to July 13th. I believe I speak for
Grey's
fans everywhere when I say that the show will never be the same without the fierce and fabulous Doctor Cristina Yang.
Keep Up With PopWrapped On The Web!