Shane Avery
Senior Staff Writer
@ShaneAvery I'm sure Dustin Diamond is just beyond thrilled about this! The rest of them? Probably not. It's been revealed that Lifetime is moving ahead with a made for TV movie based on none other than Dustin Diamond's 2009 autobiography. The book revealed some scandalous backstage tidbits about the cast of Saved By the Bell. The autobiography included details about the cast allegedly doing drugs behind the scenes, as well as some of the members being physically involved with each other. Dustin has gone on record already and stated that much of the story was fabricated for the book. The cast has already been set, and production has begun. It's set to air September 1st 2014. Anyone else's reaction the same as our beloved Jessie Spano's?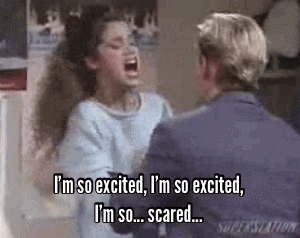 Courtesy of StupidCupidBlog
Keep Up With PopWrapped On The Web!