Seth Rogan and Zac Efron's comedy about bad neighbors from last year is coming back for a second (or third, or fourth...) party, and it's going to include Selena Gomez. Neighbors 2: Sorority Rising is also set to have Chloe Grace Moretz, although the two girls' roles are unknown.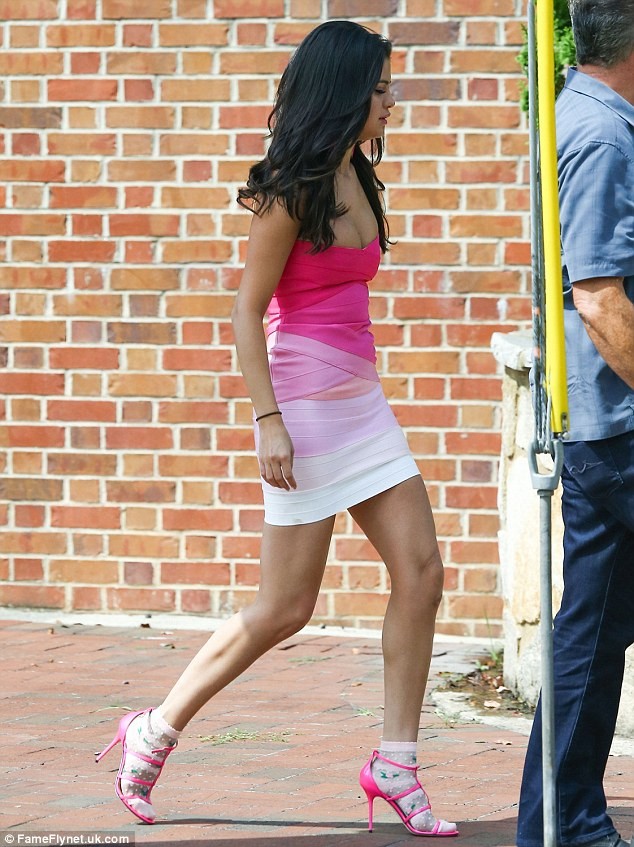 Courtesy of dailymail.co.uk
I don't know why she's wearing socks with those heels and that dress, but she looks better in it than I ever would, so who am I to judge? But seriously, I hope she takes those off for the set.
Selena and Chloe will star alongside Rogan, Efron, and Rose Byrne, who are back to make more trouble than we can handle. And I'm so utterly excited.
The movie has a release date of May 20, 2016.  Will you be headed to cinemas to see it?