Selena Gomez
teased fans on Instagram with shots from her next music video and the title of the track.  According to what we see, the song will be called "Good For You."  The post also included a date, June 22--which is right around the corner!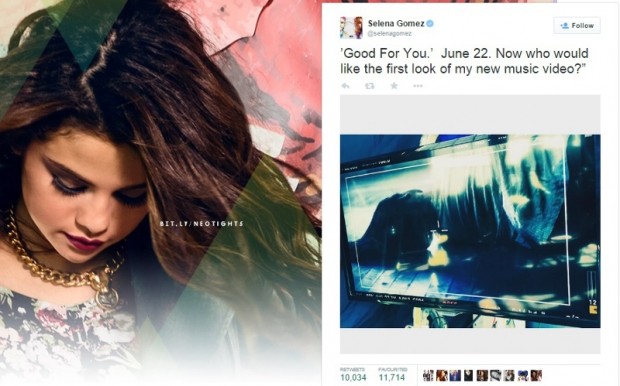 Courtesy of 70mack.co
We are finally getting a glimpse into the follow up of 2013's 'Stars Dance' which I still listen to pretty much all the time!  In another cryptic post featuring Gomez in the shower, she posted the caption, "#itscomingsoon."  We can only speculate if that's related or separate news but we can be excited nonetheless. What will this new song be about, or who?  Only time will tell, but I know her fans are chomping at the bit for more music--including me!
Keep Up With PopWrapped On The Web!