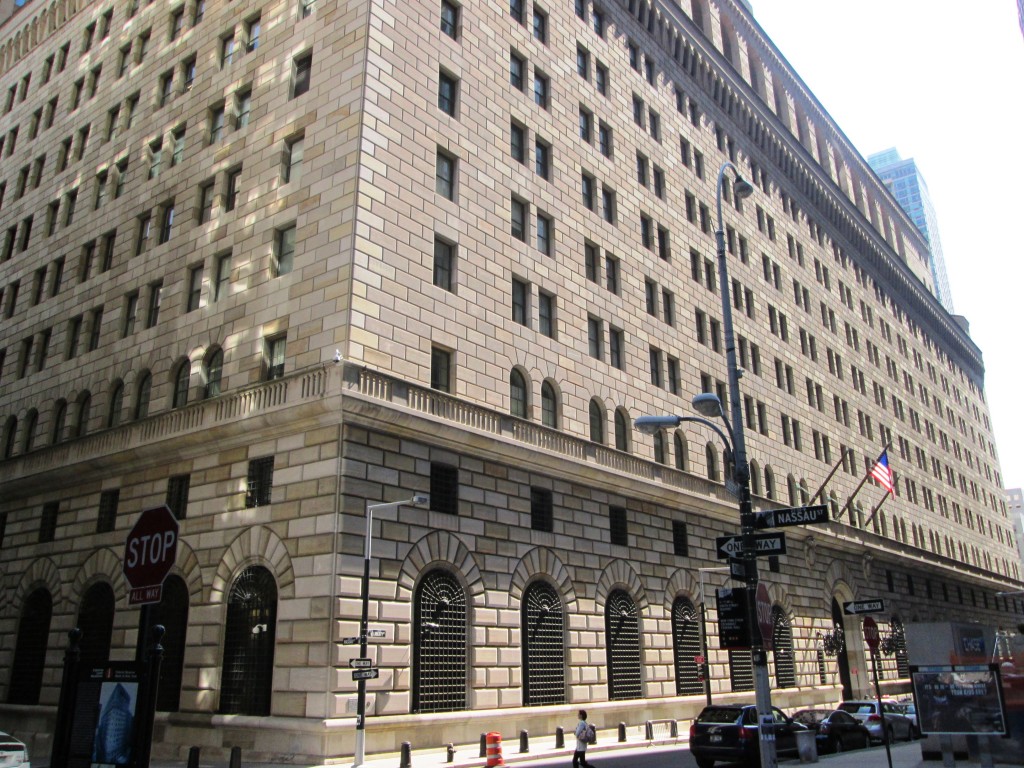 Courtesy of: Wikipedia
Democratic Senators Elizabeth Warren of Massachusetts and Sherrod Brown of Ohio are
calling for Congress to start an investigation against the Federal Reserve Bank in New York
. The call for a closer look comes after secret recordings were released indicating that the bank was going easy on some of the firms they were supposed to be regulating. Sens. Brown and Warren are both part of the Senate Banking Committee and have specifically focused on a former examiner from the bank, Carmen Segarra. It is she who claims that the tapes show her bosses telling her to take it easy on private banks like Goldman Sachs. In fact, Segarra claims she was fired in 2012 for refusing to overlook the fact that Goldman did not have a conflict of interest policy in place. In a statement that was released on Friday, Warren said:
"Congress must hold oversight hearings on the disturbing issues raised by today's whistleblower report when it returns in November, because it's our job to make sure our financial regulators are doing their jobs."
Segarra was recently interviewed by both
ProPublica
and
This American Life
and during those interviews, described other instances where she alerted her bosses to practices at Goldman that were questionable. In one instance, she claims that an employee at Goldman said that "once clients became wealthy enough, certain consumer laws didn't apply to them." She goes on to say that this remark was made in a meeting and she was asked to change the meeting minutes to erase this remark. Following the reports by
This American Life
and
ProPublica,
both the New York Federal Reserve Bank and Goldman Sachs have denied wrongdoing.
Keep Up With PopWrapped On The Web!
Twitter  SoundCloud Facebook Instagram Tumblr Pinterest YouTube