Service animals not only provide people with love and companionship but allow people to live safer, happier lives. However for one service dog, he didn't just provide an extra pair of eyes for his owner but saved her life.
Audrey Stone and her eight year old golden retriever, Figo, were crossing the street in Brewster, New York on Monday morning when Figo threw himself in front of a mini school bus to protect Stone.
The bus driver, who has not been named, was en route to St. Lawrence O'Toole Childhood Learning Center with two kindergartners on board when the accident occurred. According to the driver, he did not see Stone and Figo crossing the street. He is also facing a summons for failing to yield to a pedestrian.
Reports say that Figo threw himself in front of the nearest part of the vehicle and took most of the impact from the bus. Even after the accident, Figo stayed by Stone while the emergency services tended to them.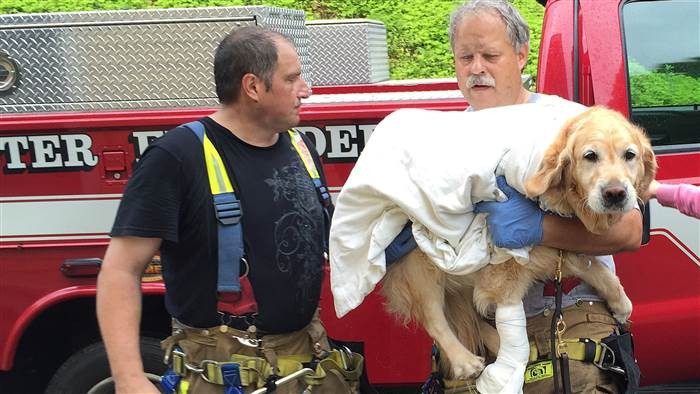 Courtesy of today.com
Stone suffered a broken ankle, elbow and ribs, as well as a head wound and Figo experienced soft tissue injuries and a fracture to his right front leg.
"He's amazing and I'm not surprised," Stone said of her 6 year companion. " 'Cause that's the way he is. They say 'the love of the animal and their partner' and he proved it."
Although, both Stone and Figo are currently separated as they heal from their injuries, the pair is expected to reunite once Stone is recovered.