Shailene Woodley is taking her social activism to the next level.
Thanksgiving is usually regarded as a holiday to spend with family and gorge on good food. But, for Native Americans, the indigenous, First Nations people, the holiday has a much different meaning. Many of them see it as a celebration of their cultural genocide and the conquest of their ancestral lands by European immigrants.
And this year's celebration took on a whole new meaning as several Native American tribes are fighting to preserve the pristine environments of the lands that are left to them. But, this time, they are at war with a different enemy -- not invaders but corporate interests.
The fight is at its strongest at the Standing Rock Indian Reservation, where the Great Sioux nation has sued to halt the construction of the Dakota Access Pipeline. This pipeline will ruin the environment and water, as well as damage important sites that have historical, spiritual, and cultural significance, not only for their people but also to the Arikara, the Mandan, and the Northern Cheyenne.
Protesters from all over the United States and the world have flocked to the reservation to lend their support.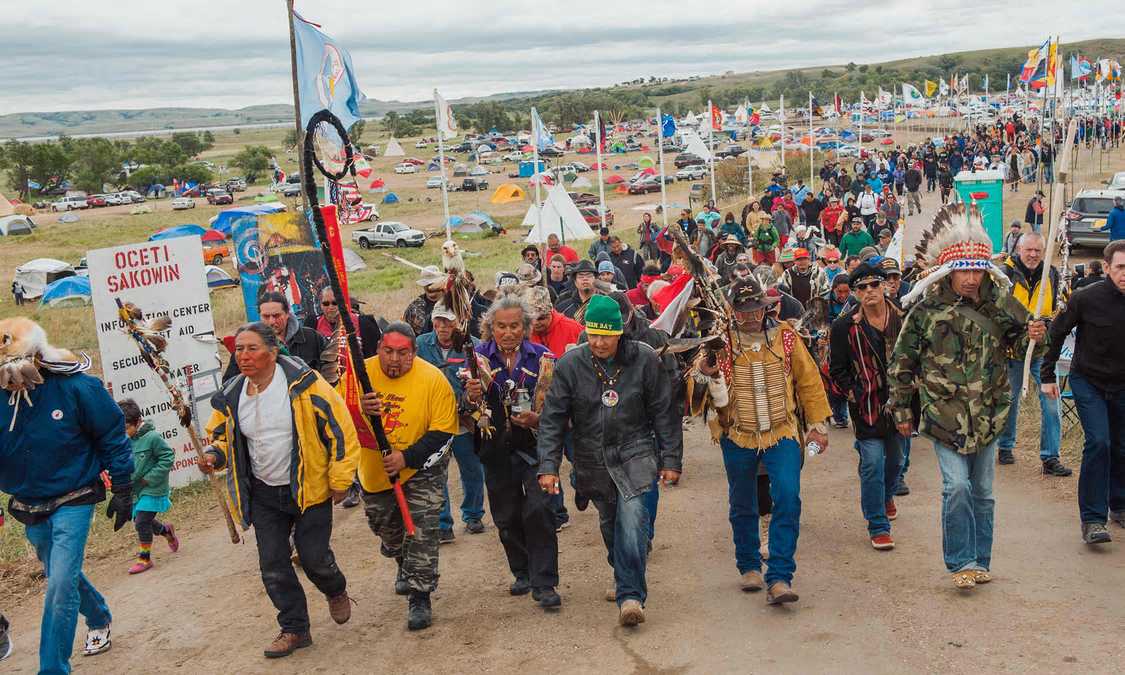 theguardian.com
And Divergent star Shailene Woodley, who has been one of the most prominent celebrity protesters, has decided to spend Thanksgiving with her fellow supporters in Standing Rock.
She spoke about the bloody history of the holiday: "Today is a day that many call Thanksgiving, and it's a day where kids in elementary school in America are taught false narratives about our native brothers and sisters," she said in an interview with TYT Politics. "From the time we're little kids, we cut out in cardboard paper pictures of pilgrims and feasts and turkeys, and yet none of our children know the truth about not only what happened to Native Americans when Westerners decided to colonize this country but what is still happening to Native Americans. Thanksgiving was founded on a massacre and yet we're here with cops and snipers with rubber bullets and I'm sick of it," she tearfully explained.
During the past weekend, Shailene Woodley and a group of protesters have taken the fight to Washington D.C., where they participated in a march and rally held on Sunday.