"Remember Red, hope is a good thing, maybe the best of things, and no good thing ever dies." -
Andy Dufresne
After twenty years,
The Shawshank Redemption
still stands up as one of the best movies ever made. Based on the short story by Stephen King,
Rita Hayworth and the Shawshank Redemption
, the film has withstood the test of time and stayed in our hearts as an amazing tale of friendship and triumph of the human spirit. On November 18th, the cast and crew reunited for a special evening at the Samuel Goldwyn Theater in Los Angeles, hosted by author Max Brooks (
World War Z
). In attendance were Tim Robbins (Andy), Morgan Freeman (Red), Clancy Brown (Captain Hadley), David Proval (Snooze), Mark Rolston (Bogs Diamond), Jude Ciccolella (Guard Mert), Gil Bellows (Tommy) and Paul McCrane (Guard Trout). The cast was joined by director, Frank Darabont.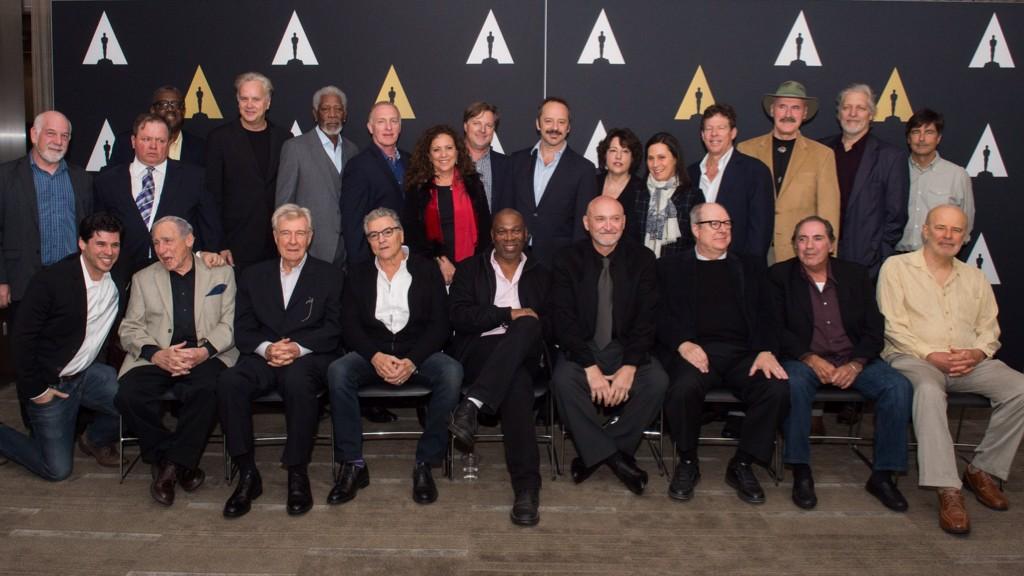 Courtesy of @naganicol
During the gala, Tim Robbins was
quoted
as saying the script was "the best I had ever read." And Morgan Freeman was
eager to play the part
of Red even though the book described the character as a white Irishman. "Nobody said what part to read for. So I read it and when I called to find out what part they wanted me to consider…I said, 'I'll do it.'" Released in 1994, 
The Shawshank Redemption
was nominated for seven academy awards and is still frequently shown on television. It is one of the highest grossing movie rentals and most watched films on cable TV. Watch Morgan Freeman, Tim Robbins and Frank Darabont chat about the film and be prepared to feel nostalgic! https://www.youtube.com/watch?v=VxVp9zBrdF8#t=14
Keep Up With PopWrapped On The Web!