If you follow Shemar Moore on social media, there's a good chance that you're used to seeing him lip sync in videos he uploads to his Instagram account.
Moore always shares his goofy side with fans, even if he's being silly while lip syncing and dancing in his backyard.
Bruno Mars' "Grenade"
Zayn Malik's "Pillowtalk"
Aerosmith's "Dream On"
A video posted by Shemar Moore (@shemarfmoore) on
What do you think? Do you think he's secretly hoping someone from Lip Sync Battle sees his videos and invites him on the show?
If you're not familiar with the show, two celebrities battle each other by giving incredible lip sync performances. There are costumes, choreography, background dancers, props and sometimes even the original artist will show up!
Possible Match-ups for Shemar Moore
Kristoff St. John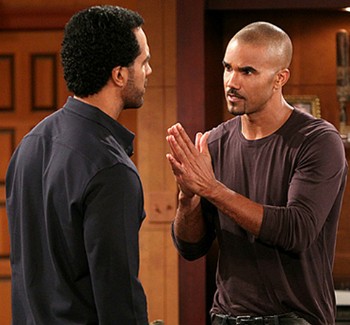 CBS
St. John played Moore's on-screen brother on the Young and the Restless. We would love to see the siblings battle each other again.
Paget Brewster
The two were on Criminal Minds together for years. Paget hilariously tweeted Shemar impersonations before he joined Twitter. Can Paget lip sync as Shemar?
Bill Bellamy
Bellamy stars with Moore in The Bounce Back, and it looks like the two are having a blast doing press for the movie. We're sure the fun would continue if they went head to head.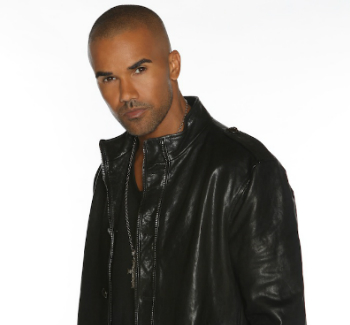 Shemar Moore
There's always the possibility that Moore's Criminal Minds costar, Aisha Tyler, does an encore performance on Lip Sync Battle. No matter who he battles, if Moore is truly interested in lip syncing his heart out, they would be insane not to have him!
If you miss seeing Moore on-screen, we can fix that. His latest movie The Bounce Back is in theaters now!