Showtime released two highly-anticipated episodes this past weekend on Sho.com, YouTube, and on many On Demand cable networks: the series premiere of a new political drama, Billions and the season 6 premiere episode of the hit dramedy, Shameless.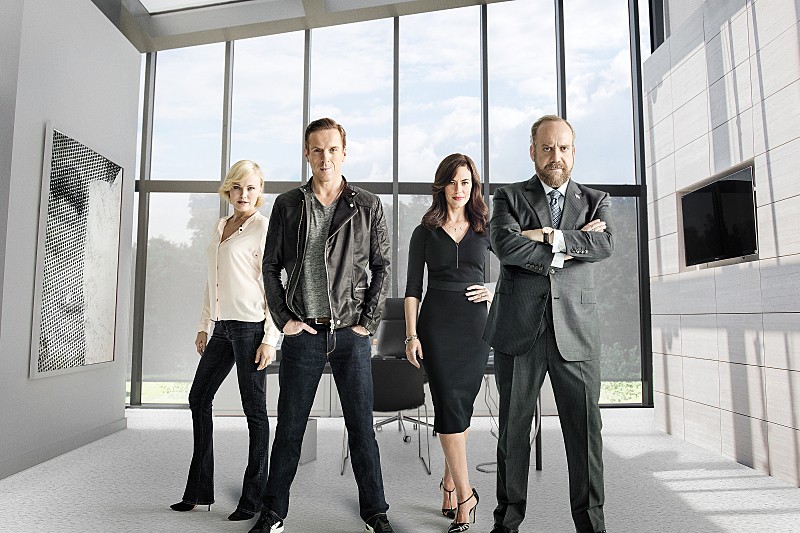 Showtime
In Billions, "Paul Giamatti and Damian Lewis star in a complex drama about power politics in the world of New York high finance." Giamatti plays the savvy U.S. Attorney Chuck Rhoades, and Lewis is the "brilliant, ambitious hedge fund king" Bobby "Axe" Axelrod.
The series follows them through "an explosive collision course, with each using all of his considerable smarts, power and influence to outmaneuver the other. The stakes are in the billions in this timely, provocative series."
Many Showtime fans instantly recognize Damian Lewis from the network's series, Homeland, which just finished its fifth season. Lewis has been absent from the show for the past two years, but his return to Showtime has been consistently advertised to Homeland viewers. 
You can watch the entire series premiere of Billions here:
https://www.youtube.com/watch?v=JNQiefaevZw&h=500
Season 6 of Shameless finds the Gallagher clan back in the anti-gentrification mindset in the south side of Chicago.
Frank (William H. Macy) is dramatically grieving, Fiona (Emmy Rossum) is in over her head with raising two teenagers, Lip (Jeremy Allen White) finds himself in an awkwardly defensive situation with his lover/university professor, Ian (Cameron Monaghan) is finding some kind of stability, Debbie (Emma Kenney) is fighting to be a successful teen mom, Carl (Ethan Cutkosky) is out of juvie... with new friends, and Liam (Brenden and Brandon Sims) is keeping a switchblade in his pocket. Nothing that the Gallaghers can't handle, right?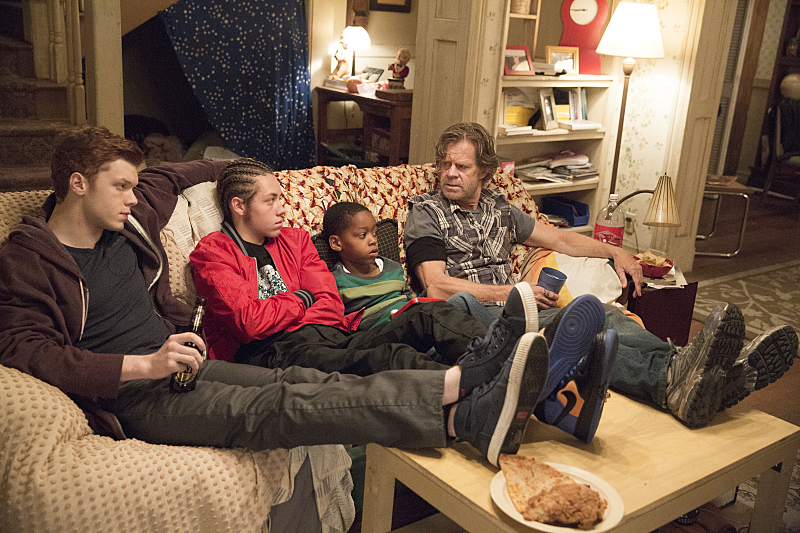 Showtime
New neighbors are thrown into the mix this season, but Kev (Steve Howey), Veronica (Shanola Hampton), Mickey (Noel Fisher), and Svetlana (Isidora Goreshter), along with the cast of eclectic characters who frequent The Alibi, are back and just as shameless as ever. 
You can watch the entire season 6 premiere episode of Shameless here:
https://www.youtube.com/watch?v=UBwNoYcy6bY&h=500
The only downside to these early releases? We have to wait until the end of the month for the following episodes! Shameless airs starting January 10th at 9/8c, with Billions premiering the following week on January 17th at 10/9c on Showtime.