It's official, the future has arrived... We finally have holograms!
Remember the first time you watched Sta Wars and you were convinced that we'd all be using holograms by 2005? Well, it's finally happening! You can't turn up to work or go to doctor's appointments via hologram, quite yet, but you can create awesome 3D images from the palm of your hand.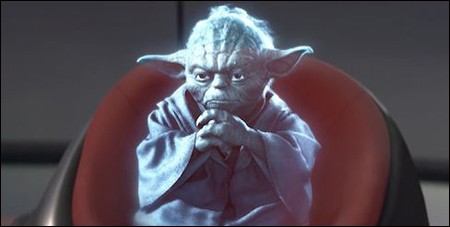 Credit: Jedi Temple Archives
Mrwhosetheboss, a technology vlogger on YouTube, recently shared the secret of how to make your own hologram projector with a few household items. And when we say 'household items,' we mean it - no need for an expensive trip to the art store that most DIY tutorials require.
All you need is a transparent CD case, a few pieces of stationery, and some precision with a box cutter. Of course, you need a smartphone too. (Unfortunately, this gadget won't transform your Nokia 1110 into a futuristic hologram machine.)
Once you're all set up, you just need to play a specially-designed hologram video like this one, and voila!
Watch the full video tutorial below.
Holho is likely to be the original source of inspiration for this invention. They introduced smartphone holograms to the world in 2010.
However, there's no better way to inspire people to get crafty at home than a price tag over $20.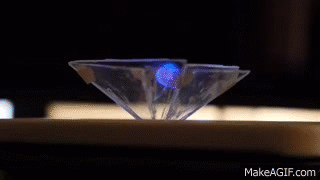 Credit: MrWhoseTheBoss on YouTube