Caution: Spoilers Ahead! Plumes of smoke were seen billowing upwards to the sky above Magheramorne, Ireland which is used as the Game of Thrones set for Castle Black. The photos, captured by the superfan site
WatchersOnTheWall.com
, naturally sent the internet into a tizzy and speculation went crazy as upset fans drew the sad conclusion that this must be a funeral pyre for our beloved Jon Snow. This new evidence combined with several Kit Harrington sightings in Northern Ireland have many fans now fearing the worst; Jon is dead.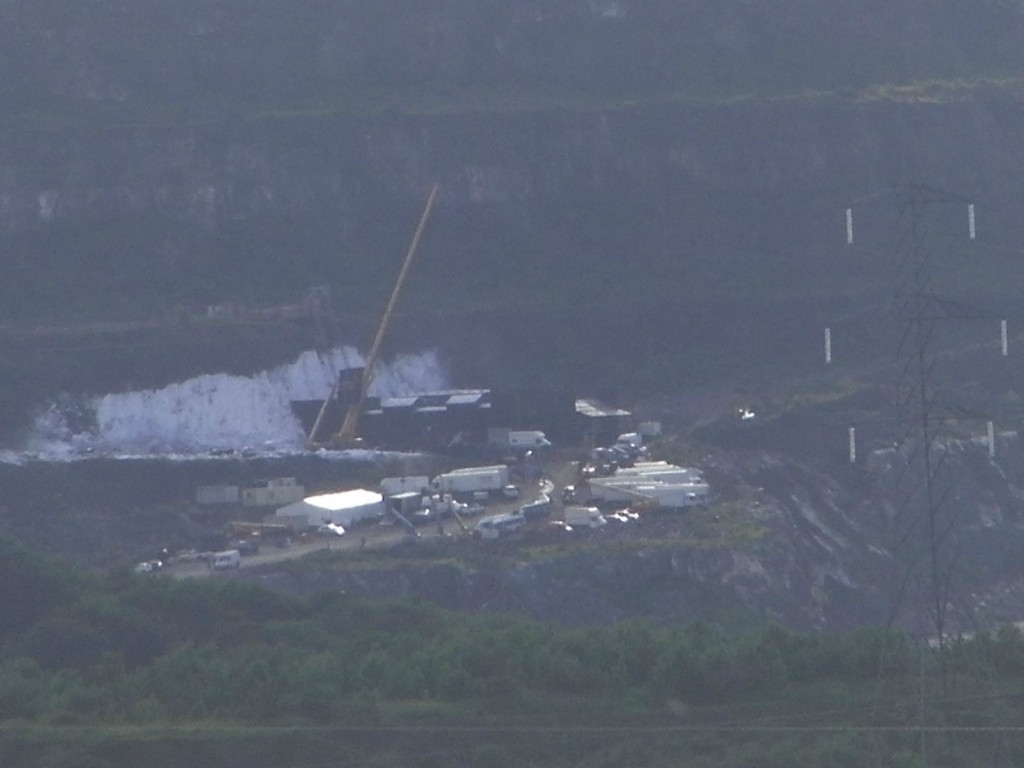 Courtesy Watchers On The Wall
But this Game of Thrones junkie and Jon Snow lover still holds out hope. Consider this, my fellow fans: the men of the Night's Watch killed Jon as a traitor. Do we really think they would take the time to give him a proper funeral? Even piling the wood for a pyre and setting it alight within the walls of the castle might be more than they feel Jon deserves. It's just as likely they would take his body to the top of the wall and dump it over the edge to the North, sending him back to the Wildlings. And let us not forget, Melisandre arrived at the Wall just before Jon was stabbed, which is hardly a coincidence. It has already been proven that Red Priests/Priestesses hold the secrets to resurrection in their magic. In season two, the Red Priest Thoros resurrected Beric when Sandor Clegane killed him. Melisandre has already shown she has an...er...thing for Jon. And with Stannis Baratheon gone, who else is she going to try to sink her claws into? At this point, all we can do is speculate and cross our fingers and toes and anything else we can cross in hopes that our beloved Jon Snow lives. And if that big fan theory is true: R + L = J...well, dragons are born of fire anyway, aren't they?