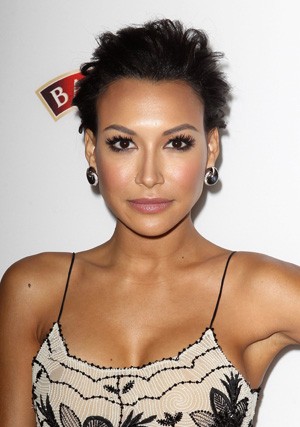 Kate McHale
Senior Staff Writer
E! News
that Naya Rivera is no longer a series regular on
Glee;
however she is still going to return on a reoccurring basis. This was done at the request of Naya herself. She stated that she would really like more time to focus on "her music and other endeavors," says a source close to the star. Back in April there was absolute pandemonium when it was
reported
that Naya had been let go from the show due to an argument between Lea Michele and Naya. Of course those rumors were put to rest when multiple people close to the show were able to confirm that they were nothing more than just that: rumors.
Glee
producers and the network accommodated Rivera's request to cut down her responsibilities, in order to do what makes her happiest. For some of you this news may come as a shock, but to others this may be refreshing news. It was thought that she may not even return to the 6th and final season of
Glee
. What do you Gleeks think? Is this a good compromise in order to still get some Santana comebacks, and hopefully a Brittana ending that everyone deserves? Hopefully her reoccurring status is handled properly, and utilized to the fullest. Especially since Gleeks are going to have to wait until early 2015 to see the final season and, after all the wait, it will be at a shortened season to boot. As always make sure to let us know your burning thoughts and opinions on the news. Especially since we know you have them! It's safe to say that our Brittana sweet lady kisses will probably be held to a minimum next season, but that leads to the most important question of all: Is there still going to be a Brittana to come back to? Oh, the joys of a long break in between seasons; creating festering questions that are only going to get worse as the hiatus wears on.
Keep Up With PopWrapped On The Web!