Previously, Square-Enix has released a few new collectors figurines from their Variant Play Arts Kai line like
Catwoman
,
Joker, and Harley
 just to
name a few
. Now, it's Iron Man. Here's what
Marvel
said about the new figurine:
"The suit is sleek and features a streamlined physique that incorporates the standard red and gold classic color scheme but with a hint of black for a stealthier design. The armor's detailed articulation highlights several effect pieces such as the palm repulsor rays, boot jet emissions, mirco-missiles projecting from the thighs back flaps and expandable air brakes on the legs. These additions give all you Iron Man fans the ability to structure the collectible in various actions poses such as the high flying stance or the iconic fist-to-the-ground landing position. The battle-worn paint gives off a realistic feel to assure collectors that this Iron Man can go a few rounds with the best of them."
What I love about this figurine is how amazing it looks! I've always been a fan of variants, whether it's a variant comic book cover or even fan art, it's always great to see what a character would be in someone else's eyes. This interpretation of one of Marvel's iconic heroes adds to my love of something different. The added black to his original colors of gold and red redefine Iron Man, making him look more like a ninja/superhero. I noticed the headpiece is reshaped as well, giving him a sleek look; the original would be too-boxish for this one. Although this Iron Man doesn't have many extras, he's already cool as it is. Great job, Tatsuya Nomura. Check out some of Iron Man's latest OOTD (outfit of the day), although it's more like AOTD (armor of the day):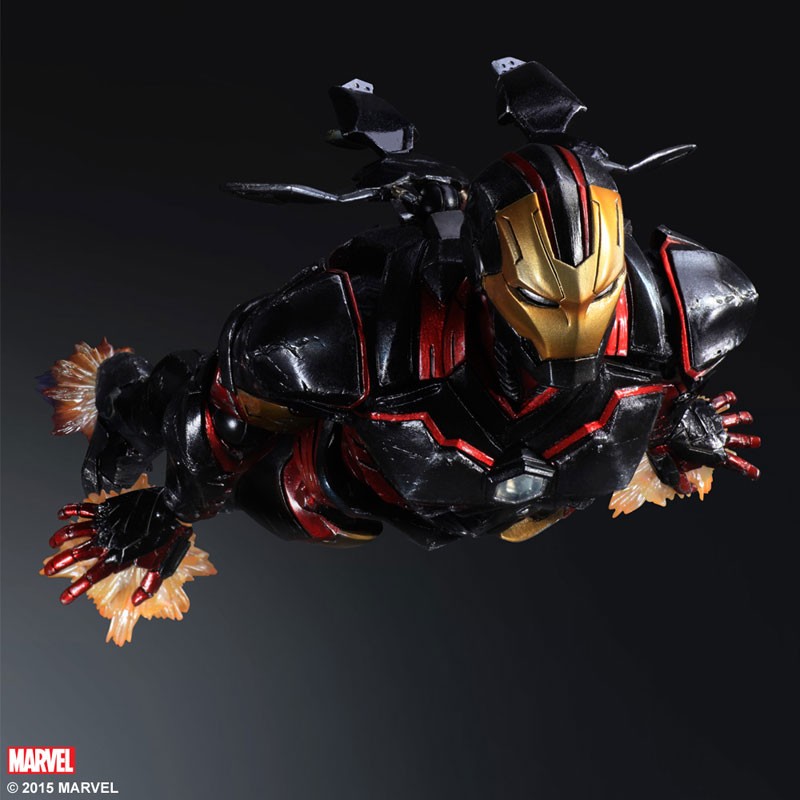 Courtesy of: Square-Enix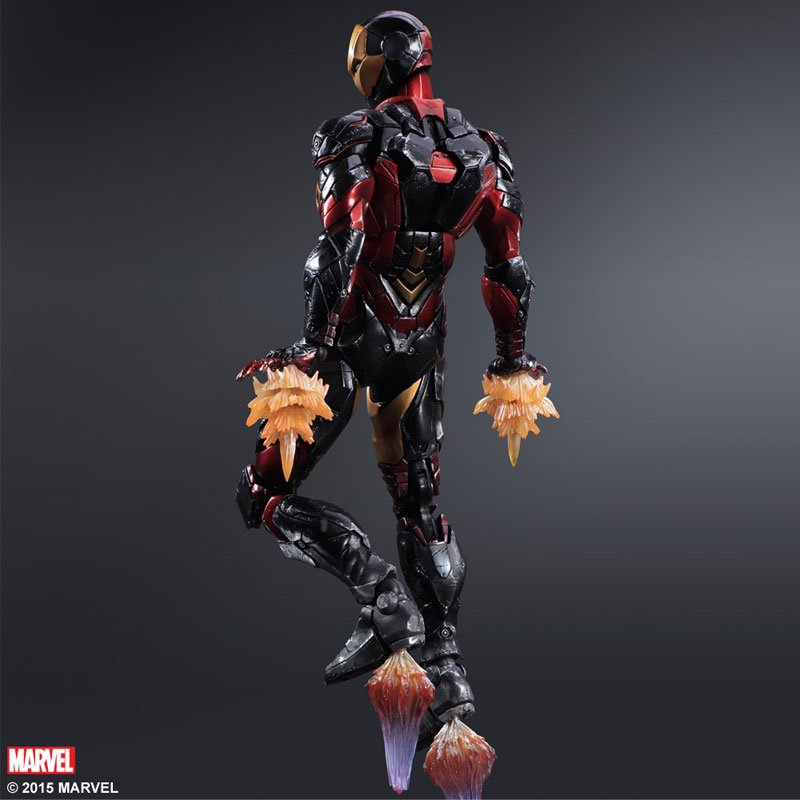 Courtesy of: Square-Enix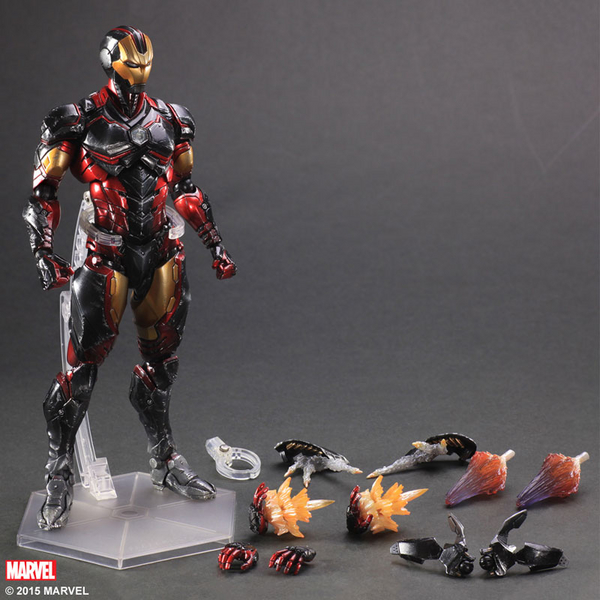 Courtesy of: Square-Enix
Keep Up With PopWrapped On The Web!