So much has happened this past week, it is important to keep each other in mind. Openly gay Seattle police Officer Jim Ritter has been going from business to business in an effort to recruit more people to the SPD's Safe Place program to help LGBTQ victims of hate crimes. Starbucks recently announced its intent to join this program, training 2,000 new employees across Seattle's 97 locations.
This comes as no surprise, however. The coffee giant has been slowly implementing the program since June but decided to announce their involvement in an address on Wednesday.
Seattle's Third Avenue and Pike Street locations already sport the program's emblem in the window: "a police badge colored to look like a rainbow flag."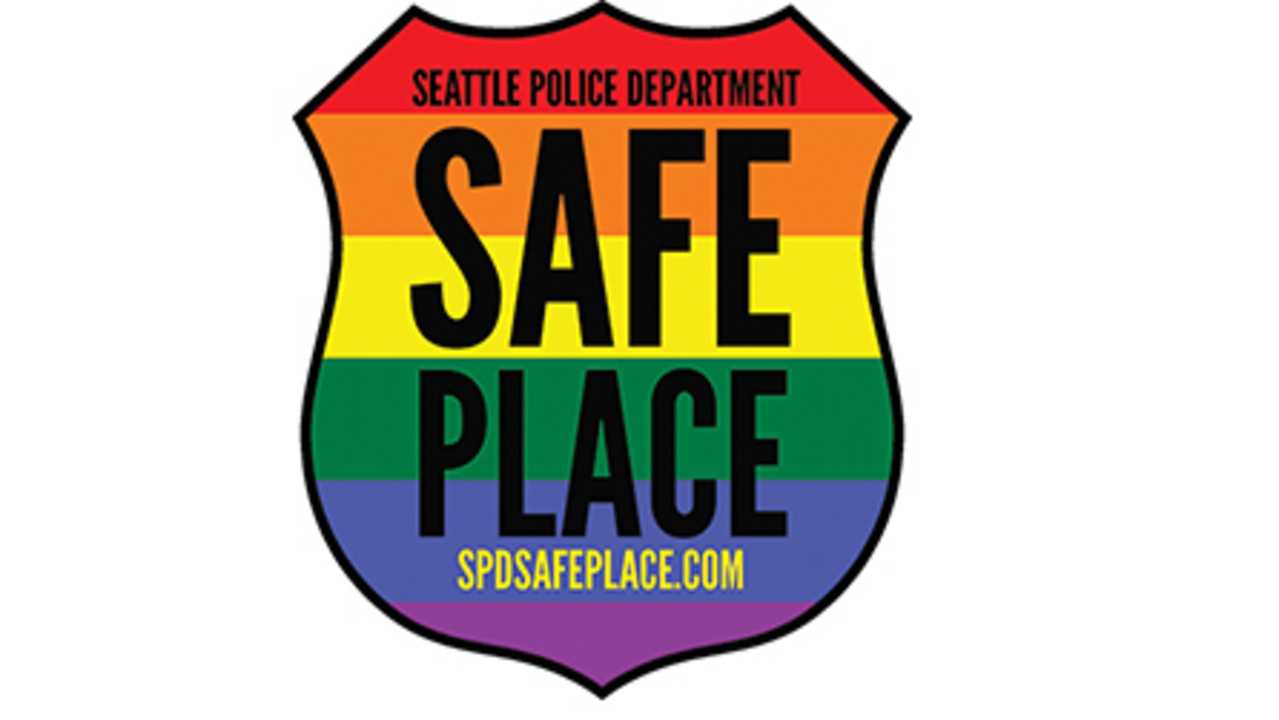 KIRO-TV
"Starbucks has more locations than any other business in Seattle, and its name brand is recognized all over the world," said Ritter, a 33-year department veteran who was appointed liaison officer to the Lesbian, Gay, Bisexual, Transgender and Queer (LBGTQ) community in March.
Seattle's Police Department wants everyone to know that it is okay to call the police if they are experiencing violence, whether it be through physical abuse or verbal abuse. Hate crimes are not okay and will not be tolerated, a message all businesses who take part in the program share.
Ritter helped the department open the Safe Space program back in May and has since spoken with over 650 business owners across the city. They are hoping to have 1,000 businesses taking part in the program before the end of the year. He says that, so far, he has not "been turned down by a single business. It is heartening and reinforces that people in Seattle get it and don't support hate of any kind."
With Starbucks now on board, Ritter is confident other big corporations will follow. The more employees they have to watch out for Seattle's citizens, the more likely police will be to know about and respond to hate crimes.
Ritter also said the program is "encouraging more victims of malicious harassment -- the state's hate-crime statute -- to report incidents to police." The program has bolstered victim confidence, assuring them that they will be heard and taken seriously.
"We don't have roving bands of people assaulting LBGTQ people as we did in the '80s," Ritter said. But "the crimes are predatory, they're picking somebody out of the herd. They're cowards for the most part ... They're opportunistic, they do their damage and leave. They like operating in the shadows and Safe Place eliminates a lot of those shadows."
Heather Jennings, Starbucks' regional director for the Seattle metro area, is confident in the Safe Space program. According to her, its message works seamlessly with Starbucks' own corporate values. Any extra step they can take to help is just "another way to be part of the community."