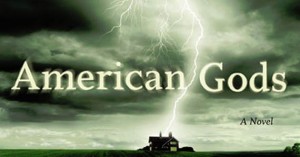 Rain Varela
Staff Writer
American Gods
into a series on HBO; Starz, together with Freemantle, has decided to pick up the slack and will be developing the series instead. Gaiman, Bryan Fuller and Michael Green have been attached to the project as co-executive producers. Fuller will also be writing the pilot, while Green would serve as show runner. In a released statement, Gaiman gave his thoughts on the upcoming series:
When you create something like American Gods, which attracts fans and obsessives and people who tattoo quotes from it on themselves or each other, and who all, tattooed or not, just care about it deeply, it's really important to pick your team carefully: you don't want to let the fans down, or the people who care and have been casting it online since the dawn of recorded history. What I love most about the team who I trust to take it out to the world, is that they are the same kind of fanatics that American Gods has attracted since the start.
American Gods
tells the story of an ex-convict named Shadow, who ends up getting to know the "Old Gods," the ancient mythological figures once worshiped but whose power have declined amidst the modern age. He will aid them in their fight for survival against the "New Gods" who are physical manifestations of aspects of modern culture such as media and the internet. Basically, they are things that we unconsciously worship today. The novel has won a Hugo and Nebula award and has been translated into more than 30 languages. The spin-off book of
American Gods
,
The Anansi Boys,
is also being developed into a miniseries by the BBC.
Keep Up With PopWrapped On The Web!