International award-winning recording artist Stella Parton is not only an accomplished singer/entertainer but a proficient songwriter, producer, speaker, actress and author as well. Growing up in the Appalachian Mountains of east Tennessee, in a musical and spiritual family, gave Stella the freedom to explore her God-given talents at an early age, often singing not only at home, but at church, community events and on local radio and television. Those early experiences gave Stella a solid foundation upon which to build a successful creative life and career. Stella is proud of the fact that she has blazed her own path through life without being in the shadow of her big sister, Dolly. We sat down with the multi-faceted artist to discuss her career and future:
PopWrapped: How did it feel when you made the move to Nashville, and had your first hit record with "I Want To Hold You In My Dreams Tonight"?
Stella Parton: Well, actually, I had been in Nashville several years before I released "I Want To Hold You In My Dreams Tonight". I had a gospel group, and also toured with country music shows. I had opened for such artists as Merle Haggard and Marty Robbins, which was even before I was lucky enough to release my first hit record.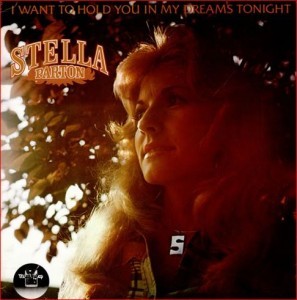 Mint Julep
PW: Please share with our followers a little bit about the Stella Parton Red Tent Women's Conference.
SP: The Red Tent Women's Conference is a conference and empowerment weekend that I launched a couple of years ago. I have also been an advocate for women and children, and I often visit women's and children's shelters. This conference is just an extension of that work.
PW: Will you be releasing new music in 2016? Do you like touring and being on the road again, like Willie Nelson?
SP: Yes, as a matter of fact, I am releasing a tribute album to Dolly! I will also be headlining my own tour in the UK in late February and early March of 2016, in conjunction with the album release.
Exciting news for fans of the sisters! The track listing is below.
Mountain Songbird
In the Good Old Days
Jolene
Blackie, Kentucky
Coat of Many Colors
The Bargain Store
Steady as the Rain
Down from Dover
Just Because I'm a Woman
The Flame
The Seeker
I Will Always Love You
More Power to Ya (with Dolly)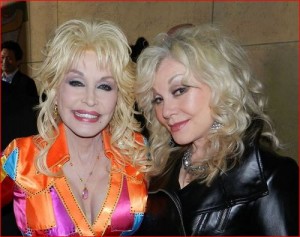 Flash Film
PW: Can you share with us what it was like appearing in your sister Dolly's NBC film Coat Of Many Colors? Which song meant the most to you, from growing up in the same household?
SP: It was an honor to appear in the film because it's also about my family. I do remember the incident about the "Coat Of Many Colors"; I know that pain and I've always thought it was one of Dolly's better story-songs. It was very surreal to see my siblings, parents, and grandparents, as well as myself portrayed in the film. Dolly wasn't able to be on set, and she asked me to advise with character development. I couldn't be more pleased with the work that everyone did on our behalf to maintain the integrity and respect of my family.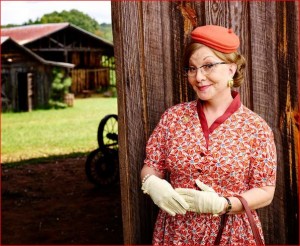 Stella Parton Facebook
PW: Our friend Kirt Webster led you and Dolly all the way down the red carpet at the Coat Of Many Colors Hollywood premiere. Flash bulbs, bright lights, and screaming fans! What was that experience like? (We also appreciate the wave and smile when we called out to you from the photo line.)
SP: Kirt does a wonderful job taking care of all publicity and red carpet events for my sister Dolly. It was rewarding to share the magic of the red carpet event. I was just happy to be included. Thank you so much for taking the time to want to feature me on PopWrapped! God Bless.
Coat Of Many Colors pulled in over 13 million viewers on NBC, so we're sure it's to become a holiday classic. It did so well in the ratings that NBC aired it again on Christmas night, which is unheard of. Props to Stella and Dolly and the entire Parton Clan for sharing a small part of their childhood with the world.
Please follow Stella on all of her many adventures on her official website!