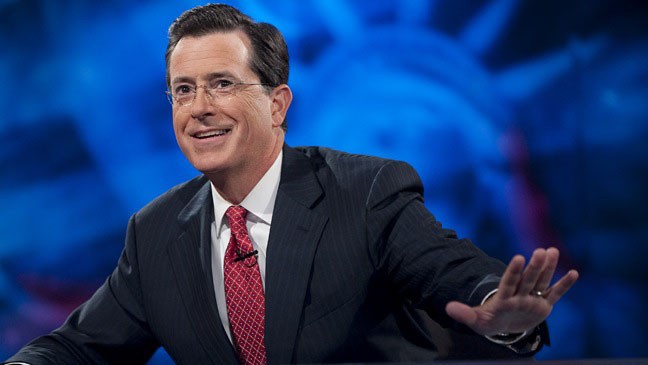 Courtesy of hollywoodreporter.com
Renad Farid
Staff Writer
@OhMyRino
Stephen Colbert may be the new man behind The Late Show desk after David Letterman's retirement.
Although there have been no formal conversations or a contract offered to Colbert, sources told  Mashable that Stephen Colbert is currently CBS' #1 choice.
The timing couldn't be more perfect.  David Letterman announced on Thursday that his retirement will be at least a year from now in 2015, and Colbert's contract with Comedy Central runs until the end of 2014.
Mashable questions if Stephen would actually want to host The Late Show. The show is known for having many actors and musicians as guests, whom he rarely hosts on The Colbert Report.
Since Letterman announced his retirement, many names have been suggested to replace him, including Ellen DeGeneres, Jon Stewart, Jerry Seinfield, and How I Met Your Mother star Neil Patrick Harris.
But it was probably Stephen Colbert's Colbchella dance moves to Daft Punk's "Get Lucky" that made him their guy!
Do you want Stephen Colbert to take over The Late Show? Let us know what you think in the comments!
Watch Stephen Colbert's version of "Get Lucky!"
[embed]https://www.youtube.com/watch?v=cs6r6Ud0GGU&hd=1[/embed]
Keep Up With PopWrapped On The Web!