October 5 marked the 10th anniversary of the novel that started the whirlwind many of us have come to know and love--Twilight.
To mark the occasion, Stephenie Meyer has announced a re-release of the novel, along with a bonus story called Life and Death, which is essentially a gender swap of the original plot.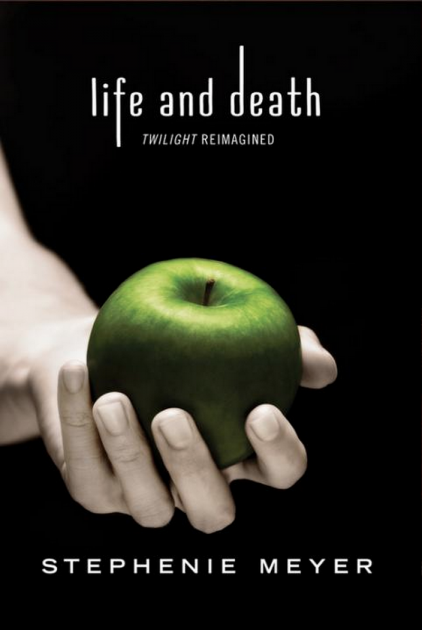 Credit: sheknows.com
The creator behind the critically-acclaimed fictional world herself stopped by New York Comic Con yesterday afternoon (Oct. 8) to talk to MTV's Josh Horowitz about the novel's re-release, answer fan questions, and give some advice to aspiring writers.
1. How she kept Life and Death a secret from the fandom:
Meyer admitted that there were some leaks, and a few Twilight diehards even got their hands on them! However, they reached out to Meyer and agreed to keep the secret for her.
"Here's something about Twilight fans--they are very cool. Having a bunch of wonderful, friendly people on your side helps," she said.
2. Where she got the idea for Life and Death:
First of all, she had to straighten one thing out.
"This is not a real book. This is totally bonus material," she emphasized. "The expectation was that I would write this wistful forward [for the novel re-release]. I thought about it and knew it would be really boring...and sappy. I didn't wanna do it."
3. How Life and Death helped her mentally:
She said several times that writing this bonus material was fun for her in a few ways--most importantly, though, it allowed her to return to Forks in a positive and therapeutic way, which she admitted was desperately needed.
Without a doubt, the craziness inspired by the saga must have been a rollercoaster for her.
4. Whether or not she thinks Twilight has a legacy:
She's in awe of the friendships she's seen people form through love for the series, and the connections she herself has made with fans both in person and online.
"I think the lifelong friendships people have made is one of the greatest things about it," she said. "Books are such a gift to have; being able to give that to people is pretty awesome.
5. Flashback: when she first met Robert Pattinson:
Meyer recalled meeting Pattinson for the first time when he was still relatively unknown, except for fans who remembered him from the Harry Potter series.
As she sat in the restaurant waiting for him, he walked in and she noticed everyone turning to look at him as he went by.
"I thought, 'Yup, that's about right,'" she said, earning laughter from the audience.
6. The topic that's hard for us all to discuss - Midnight Sun:
In case you're unaware, Midnight Sun is Twilight written entirely from Edward's perspective--aka something the fandom has been salivating over ever since Meyer announced it. However, an early manuscript was leaked a few years ago and, sadly, Meyer decided the final version would never see the light of day (pun intended, yes).
A Q&A couldn't go by without several mentions of this manuscript. Several.
Meyer admitted that she considered releasing Midnight Sun for the anniversary but, in her own words, Life and Death was "easier" to do.
She did share an interesting story with us, though: she believes that the manuscript-that-never-was may actually be cursed.
It was hard for her to see such a raw version of it on the internet, with everyone critiquing it so ruthlessly, so she stopped writing it entirely. Life and Death, though, brought her to such a positive space that she began working on MS once again.
[Cue the panel audience bursting into applause]
"No! Wait, listen to what happened!" Meyer jokingly exclaimed, immediately sending the room into silence again.
As she was two paragraphs into the manuscript, she decided to go online and the first headline she saw was for a, er, recent bestselling novel rumored to be based on Twilight.
Sigh. We can still hope, right? RIGHT?!
7. Next book?
Her next project will be released some time in 2016, and she isn't allowed to talk about it yet.
She did inform us, though, that it isn't going to be young adult or fantasy. In fact, according to her, it's extremely boring and only she will enjoy it.
(Let's hope she's lying and it's actually Midnight Sun.)
8. Her advice to aspiring writers
"If you love to write, then write. Don't think about publishing, don't think about the audience. Have people you like and trust read it and give you feedback," she said. "People get rejected. It doesn't mean your stuff is bad; just keep plugging away."
The Twilight 10th anniversary dual edition is available now.
Share your favorite Twilight moment with us in the comments, TwiHards!