Remember that one episode of 
Doctor Who
? Trenzelore? River Song? The Doctor's final resting place? Giant TARDIS leaking it's sciency wiency stuff everywhere? Remember how the Doctor will eventually die?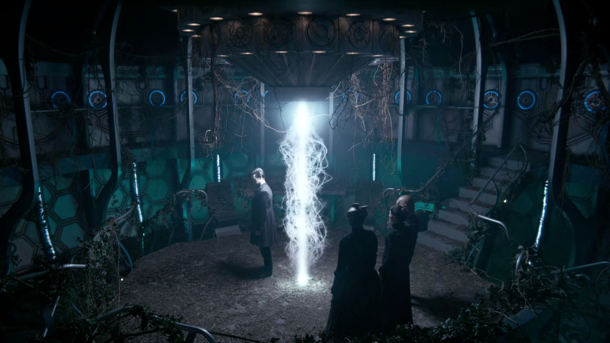 Courtesy of scifi.stackexchange.com
Steven Moffat
recently revealed
how he prevented that from happening in "The Time of the Doctor." But wait, you say, we saw his grave--it was 
clearly
the Eleventh Doctor's TARDIS.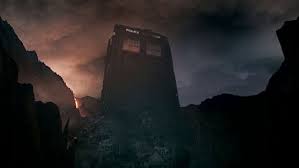 Courtesy of doctorwhotv.co.uk
Moffat sat down with reporters for 
Doctor Who Magazine
and put all of our worries to rest:
"I've often wondered about that," he writes. "Fortunately, late one night, the Doctor turned up in person and explained it to me:" "THE DOCTOR: Changing time is tricky. It's a bit like a detective story: so as long there isn't an actual body, you've got a certain amount of wiggle room – for instance, if the body has, rather conveniently, been burned on a boat in Utah. Here's the thing: I can change the future so long as the future has not already been established as part of my own past. I can't rescue Amy and Rory because I already know that I didn't." "But what do I know about Trenzalore? There's a big monument that looks very like my Tardis. There's a temporal fissure leading to my timeline. Maybe it's my grave. Maybe, one day, it's my burial ground. Maybe it is something else entirely, and we got it all wrong. Don't know. Don't plan to find out for as long as possible. The main thing is, Clara still jumped into my time stream, and ended up helping me through all of my life. All that is established, unchanged – but there's wiggle room!"
Wiggle room? WIGGLE ROOM?? If we know anything, my fellow companions, it's that the Doctor always finds a way. But does that mean his own timeline--his own life--is not a fixed point in time? Is his death just as flexible an event as reading the Sunday post? We 
have 
seen him cheat death before, after all. And way to rip out our hearts over Amy and Rory there, Doctor. What do you think, Whovians? Are we appeased with this response to the looming fate that is Trenzalore? Don't be shy--let us know!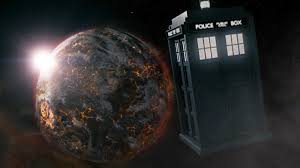 Courtesy of tardis.wikia.com