Last year, Scott Weiland tragically passed away while on tour with his band, The Wildabouts. His loss is still strongly felt by members of his former band, Stone Temple Pilots. On the first anniversary of Weiland's death, Stone Temple Pilots shared the following heartfelt tribute, which spoke of his brilliance and unearthly talent.
"Here we are. A year has passed since you've been gone," the band posted on its website. "We often think of you and are reminded of you daily with many memories. Then there is the music the four of us carved out allowing us to listen and feel how brilliant you are. There was a time when we looked up to one another. Each of us wanting one another's approval. The songs we wrote had to have complete impact on us in order for them to shine. When it did… it was unearthly. Perhaps you are in a place now to better describe it. We miss you Scott."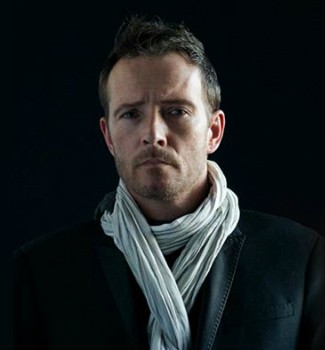 Jamie Weiland / Metal Injection
In addition to serving as a frontman for Stone Temple Pilots, Weiland was also a part of the supergroup Velvet Revolver. The singer battled with substance abuse problems for years, which created tension with both bands and his dismissal from both.
After leaving Velvet Revolver in 2008, Weiland returned to Stone Temple Pilots. They toured and released their sixth studio album in 2010. In 2012, Weiland performed a set with Velvet Revolver and wanted to continue being in both bands. However, Slash denied any claims made by Weiland about him returning to Velvet Revolver. By 2013, Stone Temple Pilots asked the singer to leave the band. By 2015, he was involved with two other bands, The Wildabouts and Art of Anarchy.
As a solo artist, Weiland released two studio albums, two cover albums and collaborated with several artists throughout the course of his career.
On December 3, 2015, Weiland died on his tour bus outside of a hotel in Bloomington, Minnesota at the age of 48. The cause of death was determined to be an accidental overdose comprised of cocaine, alcohol and MDA.