If you've been keeping up with all of the 
Frozen 
and 
Once Upon a Time 
news, you'll know another Disney portal has been created, bringing our Snow Queen, Elsa, all the way from Arandel. Well, not so much a portal as an urn...a rather nice urn...from Rumple's vault. So my main question: what did Elsa do that made Rumplestiltskin, the terrifying Dark One of the magical realm, lock her away in his doorless vault? While we may not have all of the answers, we 
do 
have a brand new show poster for OUAT's newest season! In it, we see Elsa casting her icy spell over the iconic forrest of Storybrooke.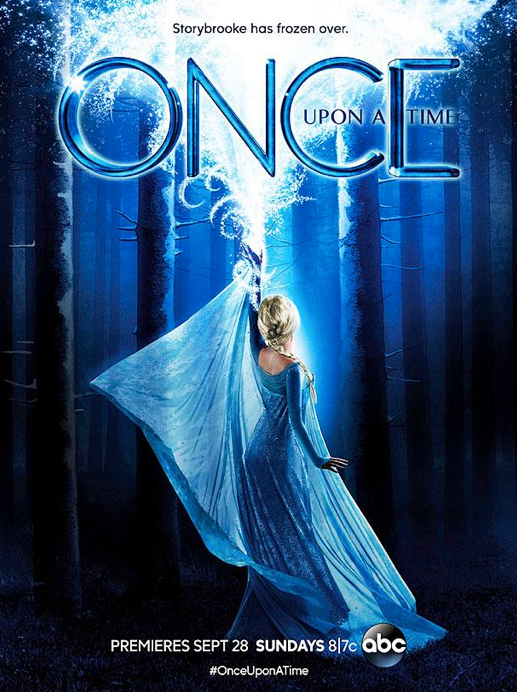 Courtesy of ABC
Can I just say: wow! The artwork for these posters is always excellent, and this is no exception! Are you excited for the newest season of 
Once Upon a Time
? September 28th can't come soon enough, in my opinion!
Keep up with PopWrapped on the web!
Twitter SoundCloud Facebook Instagram Tumblr Pinterest YouTube