Seeing someone ride the waves on a surfboard is nothing new, but seeing someone cruising along on a dirt bike, in the ocean, riding waves? Okay, that's new.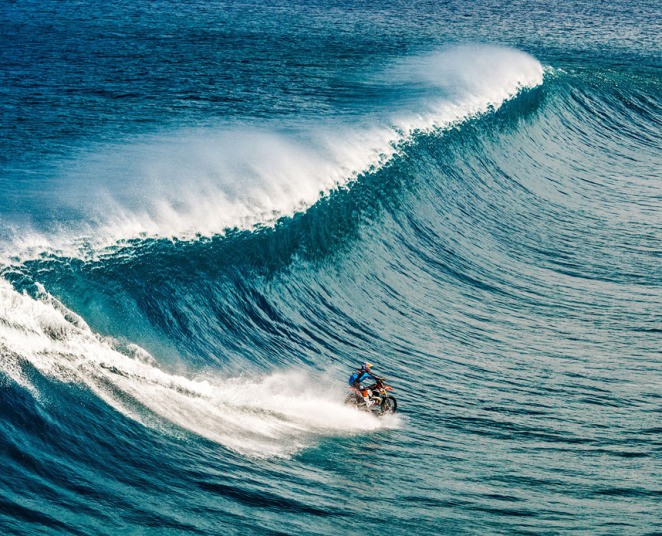 Courtesy of telegraph.co.uk
So, while you were home surfing the internet, this really happened:
Australian stuntman Robbie Maddison modified his dirt bike so he could shred the famous waves of Tahiti. The four-minute video was shot by the shoe brand DC and it includes some pretty breathtaking cinematography.
Risk is nothing new to Maddison, a 34-year-old Australian motorbike stunt rider whose resume includes a legendary New Year's Eve jump onto the top of the Arc de Triomphe in front of the Las Vegas Paris hotel and a history-making leap over the Corinth Canal in Greece. But this was something different; aside from its recognition as having the world's heaviest reef breaking waves, Tahiti's Teahupo'o is also one of the most dangerous surfing spots on the planet, with five recorded deaths since 2000. Loosely translated from Polynesian, its name means "the pile of heads."
Maddison stated that he has been wanting to try the stunt for nearly two years. Now, I wonder what crazy stunt is he planning next? Dare I even ask.