New York punk rock quintet T-Rextasy's debut album Jurassic Punk has occupied my playlist and grown in stature in my mind ever since I first heard it at the start of the summer. It's a compact package, one that gets in and out, leaving you wanting more in a good way.
Disguised as a cutesy opener, "Chick'n" is a cutting attack on the band's irritation with pet names. The album skyrockets with "I Wanna Be a Punk Rocker," a glowing ode to the genre backed by descending dual guitar work from Lena Abraham and Vera Kahn. Lyris Faron's childlike croon is an acquired taste, but the build-up of this song near the end is beyond infectious. Surf guitar is never an unwelcome sound, and "What Gets Me" thankfully has plenty.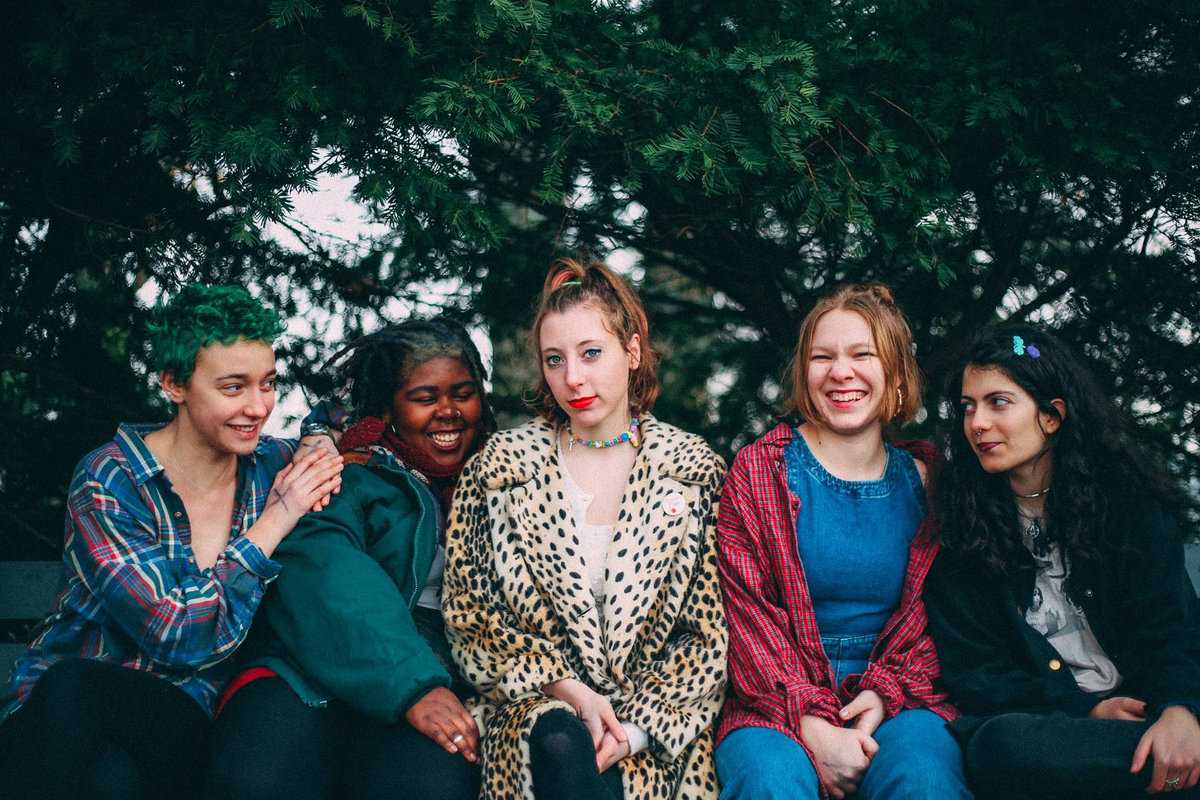 T-Rextasy
The best song on the record is "Yellow Jacket Boy," which begins like a slow dance at prom before the grinding guitars abrasively turn to full-on assault mode. Though prominent features of the track can be traced back to earlier, better artists (a guitar riff from The Ramones' seminal "Blitzkrieg Bop" and bee sex wordplay from Slim Harpo), the melding of the two manages to feel exhilarating, sexy, dizzy, funny, and best of all, new.
"Sorry Not Sorry" is amusing but throwaway, mixing basic rock 'n' roll chord progression with baby talk. "Daylight Lover" is reminiscent of The Velvet Underground and Nico's "Femme Fatale," with a chorus about as catchy and poppy as the album gets. "Ms. Dolores" is the endearing tale of a school lunch lady unsatisfied with her current state. "Gap Yr Boiz," zany, nearly schizophrenic in its construction, is the track that seems to have gotten the most ink elsewhere on the web, and for good reason. It paints a vivid, critical picture of several young "voluntourists" as they desert the band members to find purpose and enlightenment or… something, in foreign countries.
Jurassic Punk is ultimately such a joyous album to listen to because T-Rextasy makes it sound like such fun to make. Check it out here!