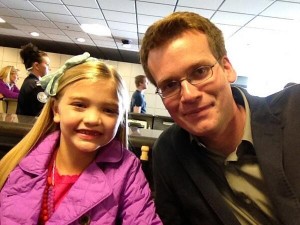 Courtesy of John Green
Roshani Jain
Staff Writer
best man speeches
to (hold your breath) acting. Fans were super thrilled to hear about the fact that he would make an appearance in the film version of his wildly popular book,
The Fault In Our Stars
and were
equally saddened
to hear that this cameo appearance had been left out in the final version. In an interview with
Vulture
, he agrees that his one line performance was "totally unnecessary to the movie/I was terrible." However, for those lucky few who will be attending "
The Night Before Our Stars
," they get to view this moment along with a hundred other perks. What is this scene you ask?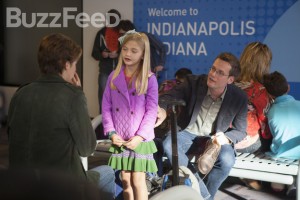 20th Century Fox
It is the one before Gus, Hazel and her mom fly to Amsterdam. Whilst waiting at the airport, a young girl asks about Hazel's cannula. Fans of the book will remember that it was in fact the mother who muttered an apology, but the role was tweaked just a bit, so John was the one delivering the dialogue.
The fault In Our Stars
releases on June 6
th
.
Keep Up With PopWrapped On The Web!