Darren Criss has been dropping hints on
Twitter
about the song he penned for the final 
Glee 
which airs Friday.  This is the second song Criss has written for the show, the other being 'Rise' from the previous episode.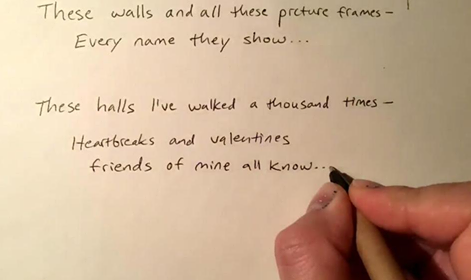 Courtesy of Twitter
Lea Michele revealed to
Entertainment Weekly
 at PaleyFest that her final solo of the series would be Criss' song, 'This Time', and it is incredible. Talking about singing the song, Michele said, "It was the most special day, I got to say everything to everyone here and everyone who will watch it that I wanted to say, but you can't think of the words, and he wrote them." Criss explained to 
EW
 that he wrote 'This Time' as a "love note to all things
Glee
." He also said: "I wanted Rachel's words to encapsulate not only her own personal journey, but everyone's experience of being a part of this show—whether you were behind the camera, in front of the camera, or watching it at home for these past few years." Hearing the extremely talented Michele sing his song was a great moment for him too, he added, "hearing Lea sing this song was a really cathartic moment for me. It was a perfect way to say goodbye to the whole experience, and I really look forward to getting to share it with the world." You can listen to the song
here
, and let us know what you think, and don't forget to tune in to the final episode of 
Glee
this Friday!
Keep Up With PopWrapped On The Web!