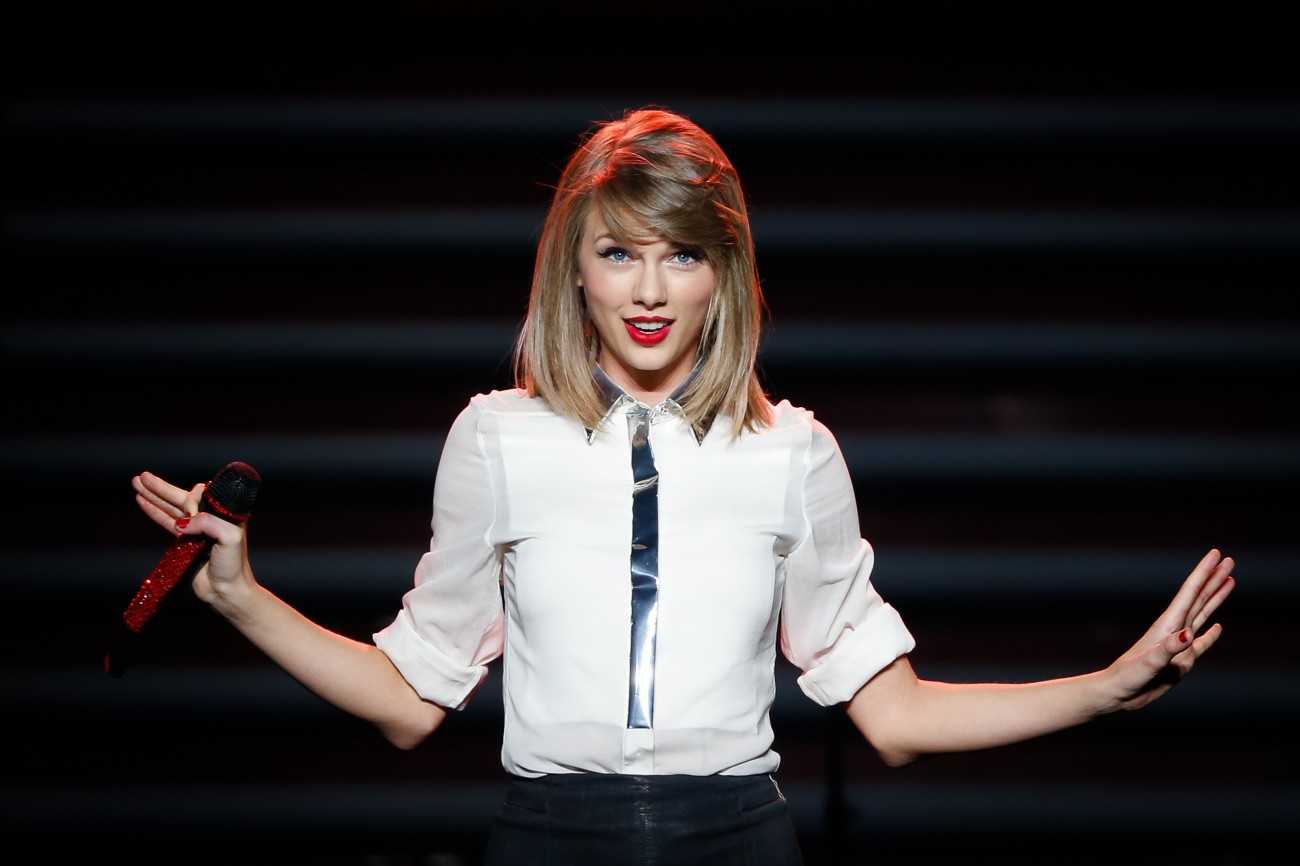 Courtesy of MTV
The 
1989
era may just mark the biggest success for Taylor Swift, yet. The once-country star turned the dial up to full-on pop for her just-released album, and in the process had gained even some of her biggest detractors over. Even at PopWrapped HQ, certain people who claim to 
hate
Taylor's past music are keeping "Out of the Woods" on full blast! Who may still not be so thrilled with Taylor in this current moment is Spotify, with whom the singer has always had a prickly affair with. 
According to TIME
, Swift had "lumped streaming in with file sharing and piracy" as some of the primary reasons that music sales as a whole have decreased in the modern age. She had gone on the record to say, concerning the issue, that "It's my opinion that music should not be free, and my prediction is that individual artists and their labels will someday decide what an album's price point is. I hope they don't underestimate themselves or undervalue their art." Currently, 
1989
is listed on Spotify, but you cannot stream the songs. A message from the corporation details that they're "working" with the artist and her label and are hoping to get it added in the near future, but chances are there's going to be no dice there - at least not until 
1989
has been on the market for a good few months. Taylor had previously kept 
Red
off of the service in 2012 for as long as she could, and she'll likely fight even harder to keep 
1989
from any stream for as long as her influence takes her. Swift is hardly the first artist to deny Spotify rights to their music, either. Radiohead and Atoms For Peace's Thom Yorke and Nigel Godrich
infamously called out the service in a protest for "new talent's only hope."
 Meanwhile, others have claimed that Spotify
could
 actually be new talent's only hope, citing that it is a platform for indies to easily showcase choice tunes for touring and exposure. Where do you stand on the case? [yop_poll id="55"]
Keep Up With PopWrapped On The Web!