It may not have the actual tentacled alien inside and it doesn't shout "EXTERMINATE" in that freaky, semi-digital voice; but the 
K5 Autonomous Data Machine
has Whovians the world over screaming,
"DALEK!"
Knightscope
, a tech start-up out of Mountain View, California in the heart of Silicone Valley, is developing technologies that "
will predict and prevent crime with an innovative combination of large-scale robotics, predictive analytics and social engagement."
From the
website
:
Imagine a friend that can see, hear, feel and smell that would tirelessly watch over your corporate campus or neighborhood, keep your loved ones safe and put a smile on everyone passing by. Imagine if we could utilize technology to make our communities stronger and safer…..together.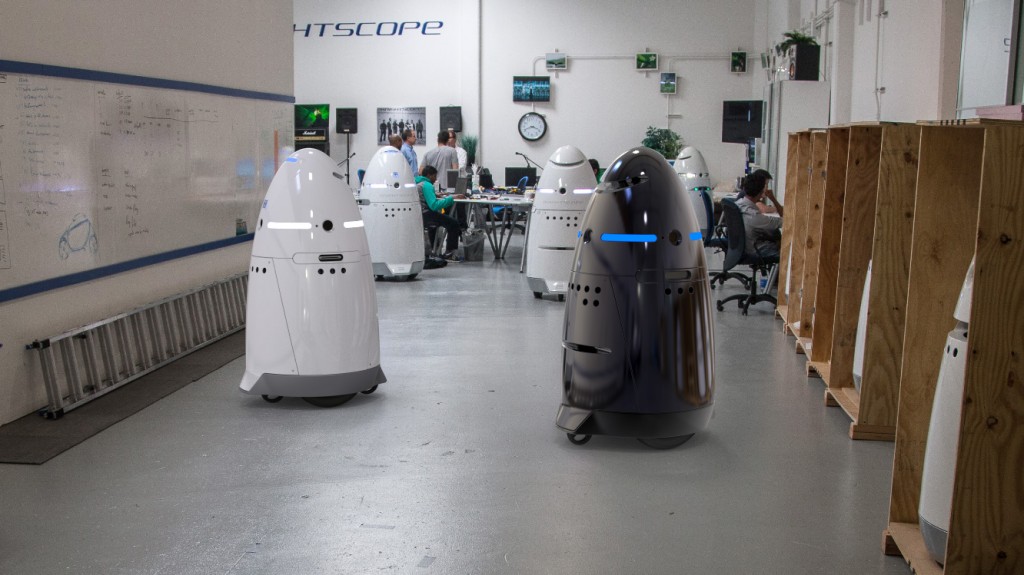 Wsantanali
If these things didn't freak me out a little before, that quote certainly did the trick. It sounds like some thing from a sci-fi movie, spoken in a soft, assuring female voice during an unveiling of the K5 just before it actually turns Dalek and starts exterminating. But I'm letting my imagination run away with me. The K5 really is an interesting development in the field of crime prevention. The 5-foot-tall, 300 lb. robots have no on-board weapons other than an ear-piercing alarm set to go off if someone attempts to tamper with the machine. They are designed to run without human control and come equipped with a multitude of sensors including optical character recognition, omnidirectional imaging, thermal imaging, high-quality microphones, air quality sensors, ultrasonic, infrared, radar and lidar. All data accumulated by the robots will be
made public
, "allowing communities to engage and contribute providing an important feedback loop to the prediction algorithm." Microsoft
recently deployed four
the K5 units to monitor their Silicone Valley campus.  The robots have run into a few problems like toppling over on uneven surfaces and, like the actual Daleks: stairs. Check out the video to see the K5 in action!
Keep Up With PopWrapped On The Web!