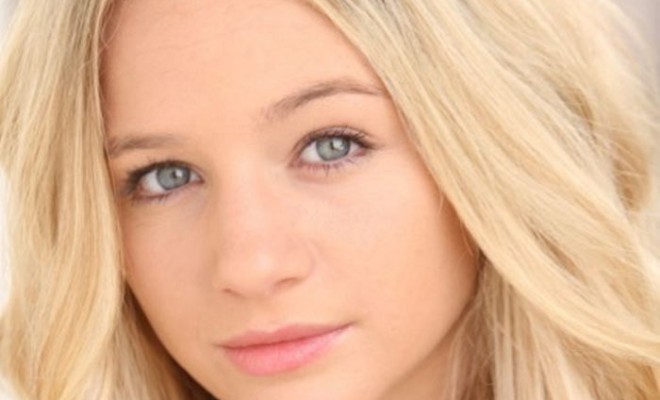 photo credit: starrymag.com
Having already made a number of memorable appearances on shows including Glee, Dancing With The Stars and Victorious among others, Mollee Gray has been one to watch for some time. Now, having reprised her role in Teen Beach 2 which premiered back in June, Mollee Gray's star is continuing to rise with the confirmation that she's to take the lead role in the upcoming movie South 32.
Gray will play the lead role of Courtney, an innocent and impressionable college student who:
"...has gone all her life being bullied and harassed, just one of the many unfortunate victims of cruel peers. In college, however, the hazing forced upon her when she tries to join a sorority pushes Courtney to a breaking point. Gina and Michelle continue to torment her even after denying her a shot at the sorority, which leads Courtney to believe that life isn't worth living anymore.."
The synopsis of the film reads:
"When three friends are found murdered in a house in Malibu, DELILAH HORTON, the only survivor, wakes up in a hospital bed with no memory of the incident. Her connection to the victims makes her a top suspect, and detectives THOMAS and RANDAL are dead-set on finding their killer. Delilah is forced to return to the scene of the crime, which brings back dark memories."
Away from TV and the big screen, Mollee is a regular attendee of celebrity events including those held by Nylon and Teen Vogue. She is also a singer and performer with two songs available on itunes. 
For more information on South 32, check out the IMDB page and to keep up to date with Mollee, check out her Instagram and Twitter.