Now this is just plain mean spirited!
Elise Truchan, age 14, built a bi-level treehouse in her front yard for a class project at Quaker Valley Middle School. Her neighbors watched the treehouse slowly grow from a pile of untreated wood planks to a grand structure, complete with a star-gazing roof, a rope ladder, and a lock.
Seriously, guys, she can live in this house!
The treehouse lots of Harry Potter decorations, and Truchan is very proud of what she has accomplished.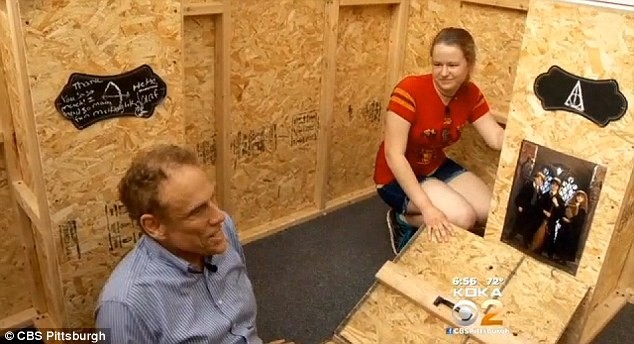 Courtesy of CBS
Unfortunately, the officials of the Leet Township of Pennsylvania (try saying that three times fast!) were not so thrilled. They say the project is considered an "accessory structure" and not allowed in front yards. Truchan's parents talked with city officials and got an extension until October 1, but neither are happy about seeing the treehouse come down.
Apparently, one of their neighbors complained, but they don't know who.
"At first, I thought it was a joke, but then I found out that it wasn't," Elise says. "So, then I got really sad."
Until that unhappy day, Elise Truchan plans to enjoy her magical bi-level masterpiece.